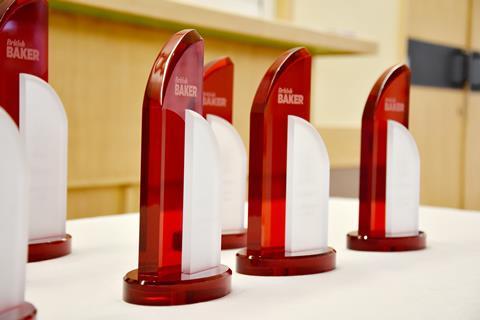 There's now even more time to submit your entries for Britain's Best Loaf 2021!
The deadline for entries has been extended until Thursday 24 June meaning there's a few more days to submit your lovely loaves across the six categories – Gluten-free, Innovation, Plain Sourdough, Sourdough with Other Ingredients, White and Wholemeal. Winners in each category will battle it out for the ultimate title of Britain's Best Loaf.
Taking place on Wednesday 7 July, the event, sponsored by ADM, Food Paper and Lesaffre UK & Ireland, will see a panel of expert judges assess every loaf on its external appearance, internal structure, aroma and taste. Those in the Innovation category will also be scored on their uniqueness.
We caught up with some of the judges to find out what they'll be looking for: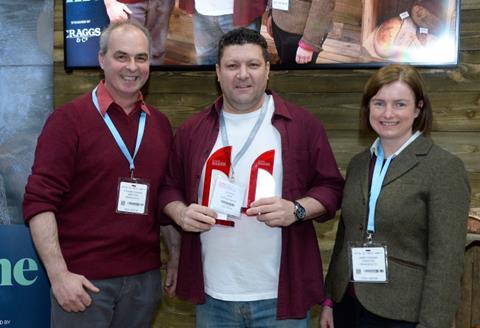 Lee Smith, owner and baker at Poppyseed Bakery and four-times Britain's Best Loaf champion
What goes into making Britain's Best Loaf? I have won the Innovation category, White and Sourdough twice so it's not that you have to be different, you just have to produce the best loaf in the show. Winning the competition with a white tin loaf is an example that you can win with what seems to be a basic loaf.
What would you like to see from the loaves entered? I have now judged this competition twice and it can be the smallest fault that is the difference between winning or being a runner up. The entries are of a very high standard, so you have to make sure you enter your best loaves.
What benefits have you experienced from winning in the past? Every time I won the competition, we got a lot of requests for the winning loaf. Sales also went up and we gained a lot of publicity.
What's your top bit of advice? Our wholemeal sourdough has increased in sales and has remained popular. It is essential that the quality remains to your customers and not just to the judges.
Dan Nemeth, owner of Seasons Bakery, and former Britain's Best Loaf champion and category winner
What would you like to see from the loaves entered? I'm very excited to be on the other side. It's really exciting to be judging alongside some of the great people of the bread world and fellow previous winners. I am after something that stands out from the rest. If I am judging the Innovation class – which I have won twice before – I want to see and taste something new, something that is exciting and that has never been produced before.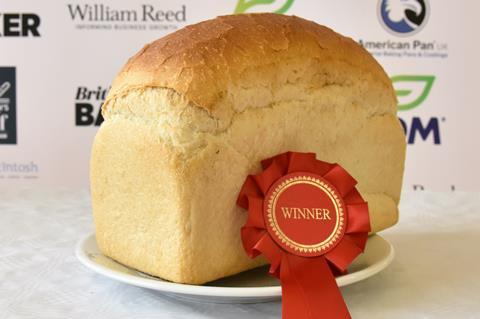 What benefits have you experienced from winning in the past? To win a class brings such business and recognition to Seasons Bakery. It is the most amazing feeling.
The business you get from using it as a marketing tool is fantastic. I used to sell a few Beetroot Sourdoughs a week – now we sell over a thousand a week through the shop. I have also featured on TV with Nadiya [Hussain], been on the radio a few times and also been in numerous articles.
After winning the White category last year we now sell a lot more of our Tasty Tin Loaf. The press we got from winning was amazing and to win during Covid was a great pick-me-up for the whole team.
Why join the judging panel this year? This year I am concentrating on learning and developing, creating some new and exciting things and also teaching my apprentices to make sure I pass my knowledge to the next winners.
I am not hanging up my competition streak as I will be entering next year with some new and exciting methods and products.
Neil Woods, industry expert and regular Britain's Best Loaf judge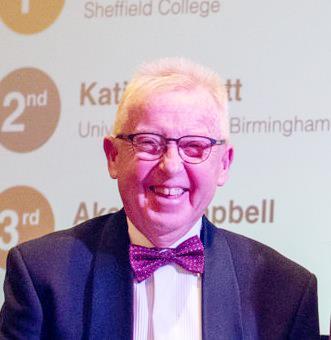 What are you hoping to see from the loaves entered? A fantastic representation of crafted breads from the industry, showcasing what is on offer to the consumer in all aspects.
What makes a loaf stand out? The loaf that stands out is one of various attributes, ranging from originality, character, functionality and for me personally, the loaf is shown to have been produced with passion for this wonderful craft of baking.
What advice would you give to those thinking about entering? The only advice to give is to think on what you want to achieve, be adventurous and try a few alternatives until you are more than happy with the result. The very best of luck to all that enter!
Has this inspired you to enter? Then visit Britain'sBestLoaf.co.uk to submit your lovely loaves!