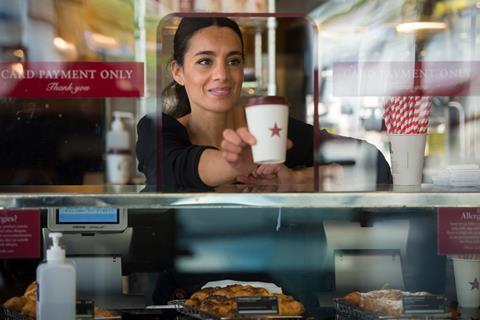 Pret A Manger has announced plans to invest over £9.2m in staff pay, just four months after awarding shop workers a 5% increase.
From 1 April 2022, 8,000 of the company's UK team members will see their pay increase up to £10.15 per hour, with more than 6,900 staff receiving at least £10 per hour.
This, according to Pret, represents the biggest pay and benefits increase in the company's 36-year history.
The announcement comes at a time of staff shortages and a reduced labour market for retail bakery. High street rival Costa also awarded its employees a 5% pay rise last September as businesses look to retain and attract staff in an increasingly competitive labour market.
According to the new rates, Pret team member pay will increase from £9.40-£9.56 to between £9.80 and £10.15 per hour depending on location. Baristas will see wages rise from £9.88-£10.08 to £10.30-£11.05 per hour, depending on location and experience.
In addition to pay increases, Pret's 'mystery shopper bonus' will also rise by 25% to £1.25 per hour, taking it above £1 for the first time. The bonus is awarded to teams on top of their weekly pay for good service. According to Pret, over 80% of staff receive the bonus on average each week and, with the mystery shopper bonus included, team member pay could be as high as between £11.05 and £11.40 per hour.
The coffee chain said the increases were in recognition of "the resilience, hard work and dedication of frontline colleagues", and that its team members "have been the cornerstone of Pret's success over the past three decades".
The company added that it is in a position to make the changes as result of the impact of Pret's transformation strategy since 2020 and "the stronger position the business is now in".
Pano Christou, CEO of Pret, expressed his "joy" at giving the company's shop teams the news. "We've got big ambitions for Pret's future, and none of it would be possible without the hard work and commitment of our people," he said. "We hope that this announcement goes some way to thanking them for everything they've done over the course of pandemic – no one deserves it more."
In September 2021, Pret declared its ambition to double the size of the business and open more than 200 new stores in the UK within the next five years.