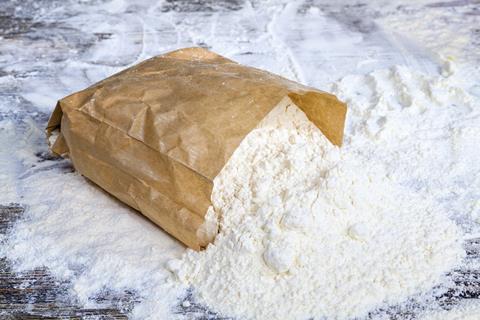 Fatherson Bakery has added a trio of branded premium flours to its online retail range.
The self-raising, plain and strong bread flours are available on the bakery's web shop, Fathersondirect.co.uk, at an introductory price of £2 per 1.5kg bag. Self-raising and plain flour have an rsp of £2.75 while the strong bread flour's rsp is £2.95.
Each pack features Fatherson Bakery's branding and its history, as well as a recommended recipe for the product, such as a Victoria sponge for self-raising flour and biscuits for plain flour.
The bakery also sells Wessex Mill flours in 1.5kg bags, suitable for home bakers, or 10kg packs.
"Our new range of flours will meet every baker's dreams. The flour range is a best-in-quality, signature flour, milled from British crops that we use in our very own baking daily," said Fatherson Bakery owner Laurence Smith.
The move follows a boom in home baking during lockdown, as well as a shortage of retail-sized packs in supermarkets.
Several retail bakeries have sought to fill that gap, including Paul UK, Gail's Bakery and ingredients supplier Fleming Howden.