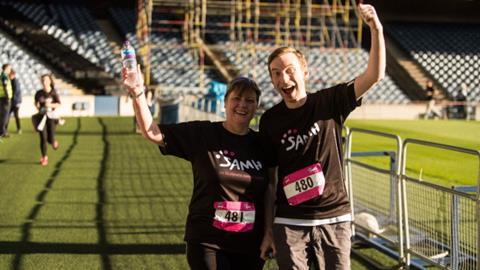 Glenbervie-based Macphie has raised £25,000 for a Scottish mental health charity during the Covid-19 outbreak.
The food ingredients manufacturer has been fundraising for the Scottish Association for Mental Health (SAMH) since last year and is set to donate the final total during the Covid-19 pandemic.
Its 280-strong workforce has raised funds by participating in obstacle courses, marathons and selling crafts. Macphie also hosted 'lunch and learn' sessions with employees to raise awareness of mental health and the support available.
"Raising awareness of mental health has been high on our agenda for a while now, but amid the Covid-19 outbreak and a nationwide lockdown, looking after our wellbeing is more important than ever. As we all do our best to look after our physical health, this ongoing crisis can take its toll on our mental health," said chairman Alastair Macphie.
There were now 130 SAMH staff working on the front line and delivering face-to-face support to vulnerable adults across the country, said the company.
The charity has created a hub of information and guidance on its website dedicated to looking after mental health during lockdown.
"Many of us are feeling worried or stressed about how coronavirus could affect our lives, as well as our loved ones. The money raised by Macphie will help SAMH continue our work to help provide support to people who need it the most. All mental health services can be life-changing for someone experiencing poor mental health," added Fiona Lewis, corporate partnerships manager at SAMH.