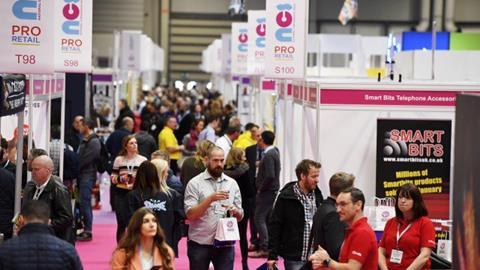 The UK Food Shows due to take place at Birmingham's NEC in September have been postponed.
Food & Drink Expo, Farm Shop & Deli and National Convenience show, which were due to take place on 7-9 September 2020, will now be held on 12-14 April 2021.
This will coincide with the previously rescheduled Foodex and The Ingredients Show, meaning all five UK Food Shows organised by William Reed Business Media, publisher of British Baker, will take place at the same time.
"By acting now, we aim to remove the uncertainty and allow you to plan as effectively as possible, whilst minimising your associated costs. We would like to thank our exhibitors, visitors, speakers, partners and suppliers for their continued support and patience during this challenging time," said Andrew Reed, WRBM's managing director for exhibitions.
"I am hopeful this will also be a clear rallying point for the food and drink sectors to get together after this disastrous and challenging time, where we can share inspiration, learning and demonstrate some of the amazing innovation that continues to be the bedrock of the sector."
Existing bookings will remain in place and will be automatically transferred to the new dates.
An announcement regarding the Britain's Best Loaf competition, due to take place on Monday 7 September, will be made in the coming weeks.