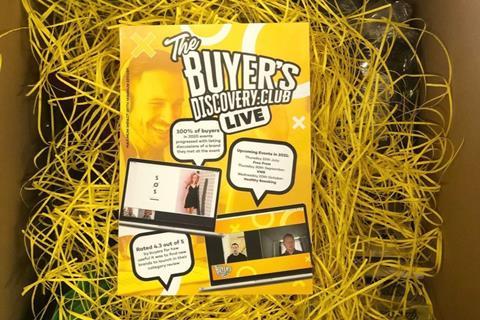 Nottinghamshire-based consultancy The Good Food Group has launched a subscription service to help food brands showcase their products to retailers.
The Buyer's Discovery Club provides retailers with boxes of products from new brands every month to assess their suitability for listing.
According to The Good Food Group, hundreds of items are reviewed by a team of experts, with the best five new brands selected for championing. These are then matched with the most relevant buyer for their category.
Ross Carlin, managing director at The Good Food Group and founder of the club, said he was "delighted" with the launch.
"Our team of well-connected experts work closely with buyers to understand exactly the type of products that consumers are calling out for – ensuring we pair the very best category buyers and brands together, allowing new and disruptive brands to be seen and heard," Carlin added.
The subscription service evolved from a 'Discovery Club Live' online event, where suppliers pitched their products to buyers during 15-minute sessions.
"The format of the conference was a cross between Dragon's Den and Speed Dating, with buyers seated at individual virtual tables and pitching directly to suppliers," Carlin added.
The Good Food Group plans to expand the service with the launch of The Buyer's Discovery Club online platform later this year.