Sponsored by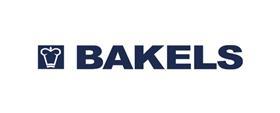 The Baking Industry Awards judges were looking for breads that are original, look and taste great and have been a hit with consumers.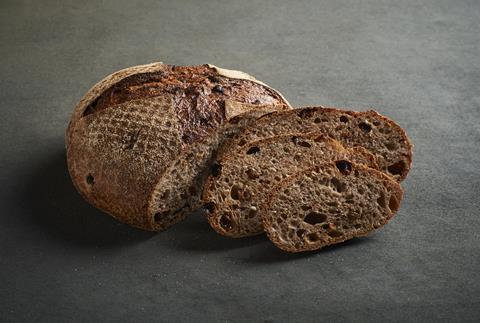 Winner: Carrot Sourdough, Poppyseed Bakery
The Carrot Sourdough from Poppyseed Bakery is based on carrot cake, according to its creator and bakery owner Lee Smith. The ingredients list is simple: flour, water, salt, carrots, spices and sultanas.
It came about after a wholesale customer, which sells breads at markets, asked for a "a sourdough that hadn't been seen before".
Poppyseed Bakery got to work with the resultant loaf proving very popular with customers. This was aided not only by the loaf's incredible taste, but also thanks to promotion on the bakery's social media platforms as well as free samples and tasters.
Discussing the process, Smith said it's "made with care" via a basic sourdough method. The dough is rested for three hours, with two turns, before shaped in baskets or tins for a 13-hour cold proof prior to baking. It's available as free formed loaves or a tin loaf.
The judges described the Carrot Sourdough 'a truly stunning loaf' with a really innovative choice of ingredients. They praised its lovely balance of flavours coming through from the combination of carrot and sultana, as well as the 'great texture and aroma' you'd expect from a sourdough. What's more, they said it looked good and was baked to perfection.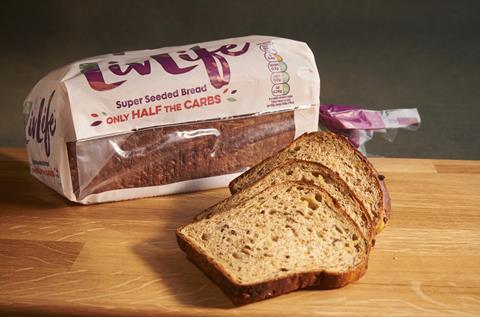 Finalist: LivLife Super Seeds Half the Carbs, Nicholas & Harris
LivLife bread is baked using soya flour meaning it has half the carbs of regular bread, according to the company. It's designed for consumers who have specific dietary requirements, such as those with diabetes, or those following the Keto diet.
The 400g loaf, which is packed full of seeds, was described by the judges as having a good strong crumb and lovely aroma. What's more, they said it had a really appealing flavour which would ensure good repeat purchase by shoppers looking for a tasty low-carb option.
It also comes in eye-catching packaging which is the result of a recent rebrand as LivLife wanted to make its customers feel 'exceptional and not just functional'.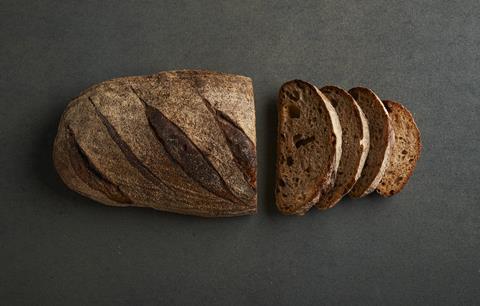 Mrs Kirkham's Cheese and Marmite, Lovingly Artisan
This sourdough loaf combines Mrs Kirkham's Tasty Lancashire Traditional Farmhouse Cheese, which is delivered direct to the bakery from the third-generation cheesemaker, and Marmite.
The two titular ingredients are hand combined with a little of Lovingly Artisan's sourdough mother, then left to cold ferment for 24 hours to let the distinctive flavours meld together in a loaf with an evenly marbled texture throughout. The mixture is then hand folded through the bakery's traditional white sourdough, bulk fermented for three hours before being divided for proving and baking.
Lovingly Artisan describes the flavours as 'sharp and citrusy with a lingering Lancashire tang' coming from the cheese and umami flavours from the Marmite.
It may prove divisive to some, but the BIA judges loved the taste and aroma of this handcrafted loaf with both the cheese and Marmite coming through in 'just the right amounts'.