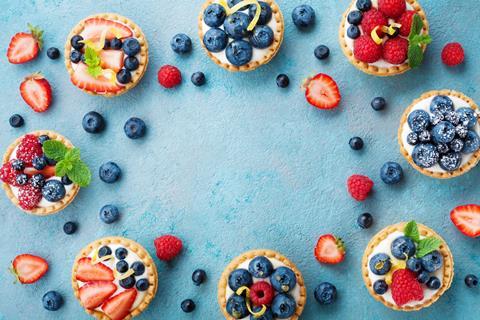 Publication date: 15 February 2021
Editorial submissions deadline: 8 January 2021
Editorial contact: amy.north@wrbm.com
Sticky buns, sausage rolls, pork pies, eclairs… the delicious list goes on.
Clearly, baked goods aren't exactly known for being the healthiest of treats and with the government consulting on an online advertising ban for high fat, salt and sugar (HFSS) goods the industry needs to act. Unfortunately, it's not as simple as cutting these ingredients down or out completely as many bring functional properties, not to mention taste, to the resultant products.
This feature will explore how feasible it is to make baked goods healthier, while retaining the taste and texture consumers expect from some of their favourite treats.
Key questions this feature will explore include:
What technical challenges does reducing or replacing fat and sugar in baked goods present?
How can these challenges be overcome?
What are the cost implications of this?
What role do sugar alternatives have to play in this?
When it comes to savoury items such as pies, pasties and sausage rolls – how much of a contributor to the fat and calorie content is the pastry? What changes can be made here?
Are there any baked goods that are harder to find improvements in than others? Why?
Lower sugar or fat versions of some treats are similar to the full fat and sugar versions. What role does calorie reduction have to play in this?
This feature will also include a series of recipes from bakers and suppliers that show examples of how to create lower sugar, fat and calorie baked goods such as pies, cakes and more.
We'd also like side by side recipes – an indulgent version of a recipe and a healthier one.