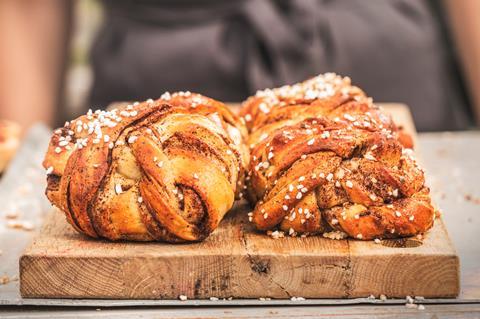 Publication date: 28 September 2020
Editorial submissions deadline: 28 August 2020
Editorial contact: amy.north@wrbm.com

How buns got hot
Once the most traditional of baked goods, the bun – and bun-style pastries - has become one of the hottest items in many bakeries' repertoires.
Sweet buns are in demand, particularly on the craft bakery scene where fans scramble to get one fresh from Orange Bakery, Mini Miss Bread, Bad Girl Bakery and others.
Meanwhile, the likes of Ole & Steen have brough Nordic influences to the market with products such as their 'socials' sharing pasties.
This feature will examine the evolution of the buns market - including what's hot now and how the category could develop in future.
It will also include a gallery of some of the hottest buns on the market, and also look at the techniques being used to create these stylish sweet treats.