Waitrose has unveiled a range of celebration cakes and cupcakes for spring 2022.
The array of new treats includes indulgent options for grown-ups such as a Chocolate & Salted Caramel Triple Layer Cake and Cappuccino Triple Layer Cake as well as fun-filled cakes for younger cake lovers such as the Space Galaxy Cake and Safari Cake.
Available through Waitrose Entertaining, the range is designed and made exclusively for Waitrose & Partners by the Fiona Cairns bakery.
"Searches on Waitrose.com for 'celebration cake' are already up by 35% compared to last year, so we're delighted to be adding some beautiful new cakes to our Waitrose Entertaining selection, including some brilliant designs for kids," said Rosie Hancock, partner & cakes product developer.
"We've seen space, galaxy and astronauts as a prominent trend across social media, so we're really excited about the fun Space Galaxy Cake."
Here's a closer look at the new range: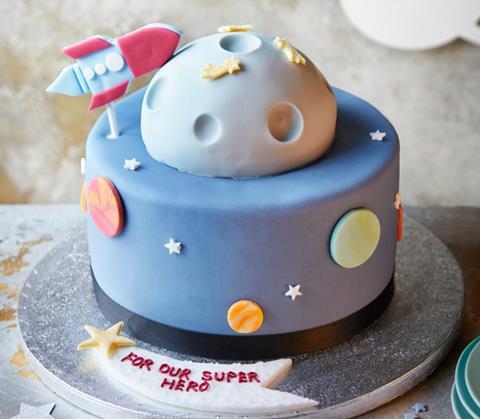 Space Galaxy Cake – £40
Three, two, one, blast off… this two-tier celebration cake is made of moist chocolate cake filled with chocolate buttercream. It's covered with icing and finished with sugar paste stars, planets and a rocket. It can also be personalised with a hand-piped message.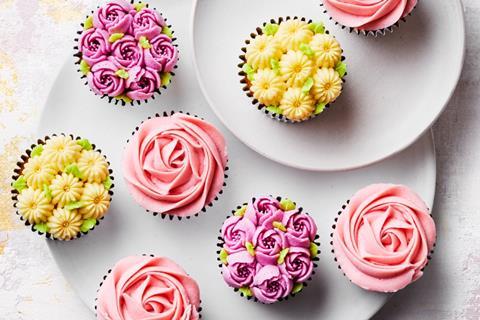 Floral Cupcakes – £14
Giving flowers just got tastier. Waitrose said these golden cupcakes, sold in packs of eight, are lovingly baked in small batches by highly skilled bakers. They're hand finished with vanilla buttercream to imitate a floral display.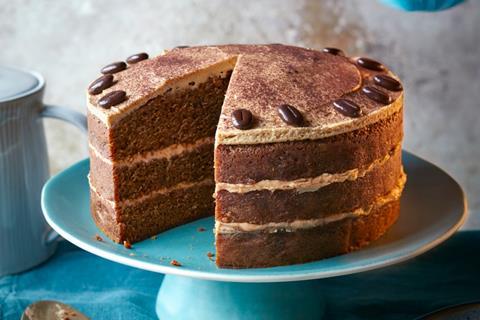 Cappuccino Triple Layer Cake
Described as a coffee lover's dream, this moist coffee cake is filled and decorated with coffee buttercream and dusted with cocoa powder and decorated with mocha beans.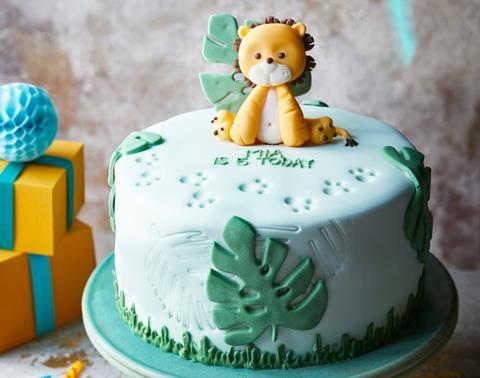 Safari Cake – £35
There's nothing to fear – this king of the jungle is friendly. The loveable lion sits atop a golden sponge cake filled with vanilla buttercream and raspberry jam, all topped with a pale green icing decorated with sugar paste jungle leaves.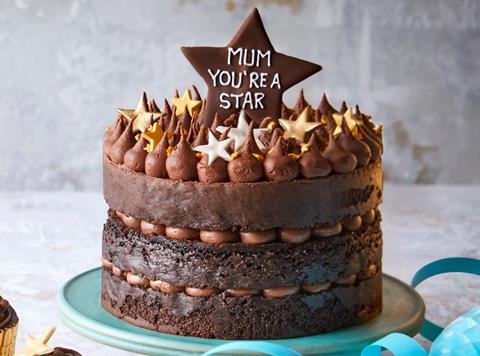 Chocolate Triple Layer Star Cake – £25
Chocolate is a key flavour in Waitrose's spring cake range, and it's one wholly embraced by this cake which features three layers of chocolate sponge with a chocolate buttercream filling. It's topped with decorations made from sugar paste, chocolate icing and chocolate with gold lustre.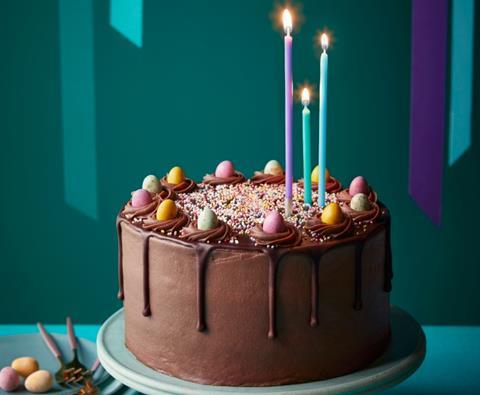 Easter Drip Cake – £30
This statement cake comprises a chocolate sponge filled and coated with chocolate buttercream and drizzled with chocolate-flavoured glossy icing. For a seasonal touch, the cake is hand decorated with sugar-coated chocolate eggs and sprinkles.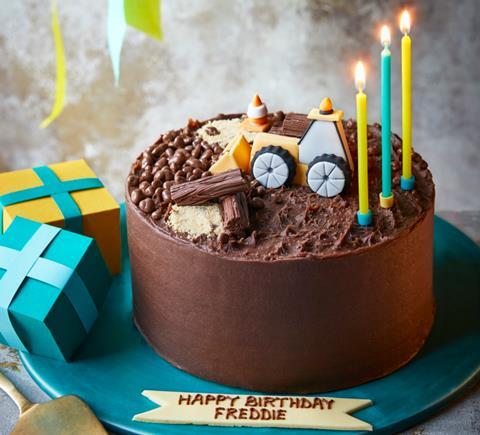 Digger Cake – £35
This chocolate cake is filled and coated with chocolate buttercream. It's then decorated with handmade sugar paste decorations in the shape of a digger and traffic cones, chocolate, biscuit crumb and chocolate-coated honeycomb.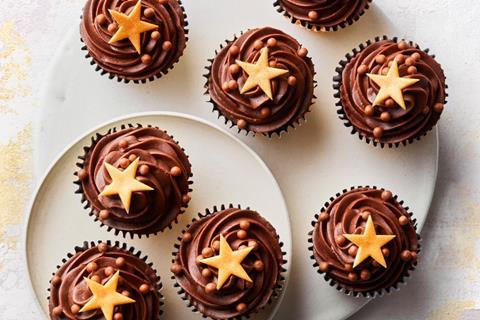 Chocolate Stars Cupcakes – £12
Sold in packs of eight, these chocolate sponge cupcakes are topped with chocolate buttercream and decorated with handmade gold lustred sugar paste stars.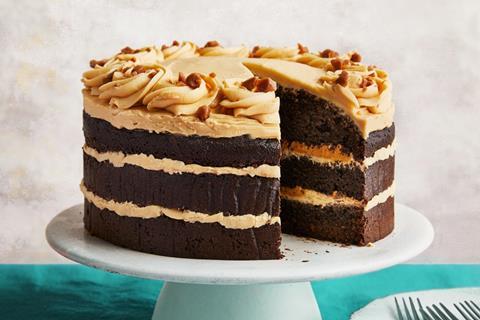 Chocolate & Salted Caramel Triple Layer Cake – £20
Embracing the sweet and savoury combo, this triple layer cake is filled and topped with salted caramel buttercream and sprinkled with toffee pieces.