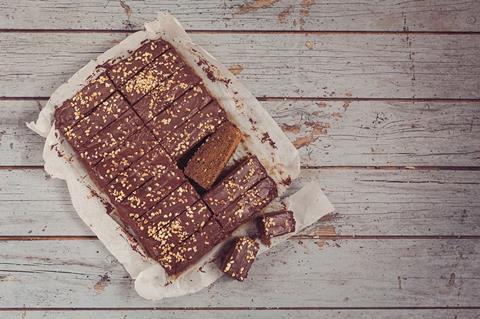 Ginger Bakers and Asda are among the bakery brands to roll out indulgent bakery products.
Gü and Regal Foods have also unveiled new bakery items, with NPD including an apple & salted caramel sponge and coconut and chocolate dipped doughnuts.
Here's the latest products to hit the UK bakery market: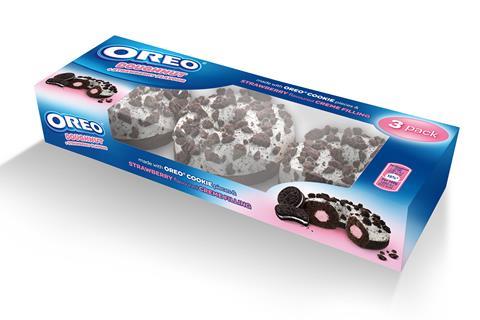 Asda
The retailer has launched the Strawberry Oreo Doughnut, made with Oreo cookie pieces and strawberry flavoured cream filling.
Consumers can find the indulgent doughnuts in Asda's in-store bakery for an rsp of £1 for a pack of three.
Oreo has already proven to be a popular flavour, and the team is sure strawberry will be a real hit with customers, it said.
Last year, Asda tapped into premium doughnuts with its Extra Special Doughnuts range comprising Salted Caramel, Chocolate Indulgence and White Choc & Raspberry variants. Morrisons joined in, with Raspberry & White Chocolate, Jaffa Chocolate Orange and Strawberry Dream.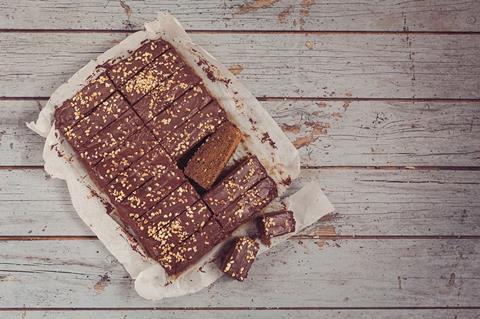 Ginger Bakers
Lake District-based Ginger Bakers has extended its vegan range with the Chocolate, Coffee & Hazelnut Cake Bake.
The cake features plain chocolate, artisan coffee roasted by local coffee specialist Rinaldo's, roasted hazelnuts and chocolate fudge & hazelnut frosting.
It has an rsp of £28 and is free from egg, dairy, gluten and preservatives.
"Whilst our vegan cakes are suitable for those choosing a plant-based diet, they are also suitable for those who are interested in reducing their dairy consumption, whilst providing tasty alternatives. More and more of our customers are now seeking out vegan and vegetarian options on shelf, which is why we've added a new cake to our existing range of vegan products," said founder Lisa Smith.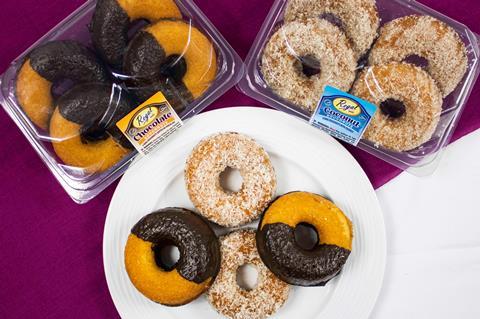 Regal Foods
Bakery manufacturer Regal Foods has unveiled a new ring doughnut range with two sweet flavours.
Its variants comprise Chocolate Dipped Ring Doughnuts and Coconut Ring Doughnuts.
Both doughnuts are available in a pack of four each at an rsp of £1.89 across convenience stores and via the Regal Foods online shop.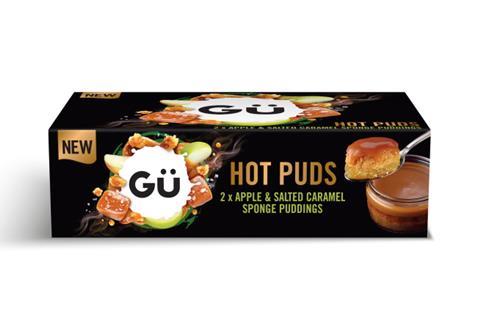 Gü
The dessert brand has launched its first three layered sponge pudding, the Apple & Salted Caramel Sponge.
It comprises a caramel sponge on an apple compote, topped with its signature salted caramel sauce and Guérende salt.
An addition to its Hot Puds range, it is available now in Waitrose an rsp of £3.40. It will roll out across other retailers in October.
The sponge is set to help retailers meet consumer demand for indulgent after-dinner treats, with more shoppers than ever looking to add restaurant quality to at home meal occasions, said the firm.
"While lockdown restrictions have been in place, we've seen many people turn to premium products to add that special something to their home-cooked meals, and we know hot puddings are a firm favourite as we head into the winter months," said Amy Heap, marketing director at Gü.
"Fruit flavours are consistently popular within hot desserts, with over a third of people stating apple is their preferred flavour. Combined with salted caramel, we know there will be strong consumer appetite for our latest addition as we continue to grow our extremely successful Hot Puds range."