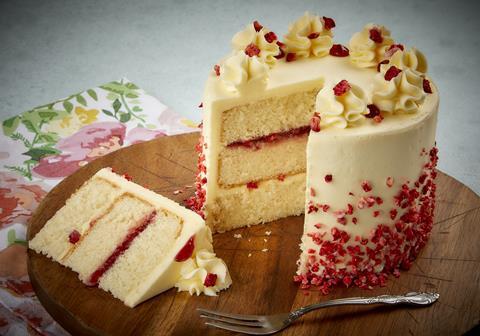 Marks & Spencer has teamed up with cake manufacturer BBF to roll out a selection of new cakes in time for spring, including a new addition to its cake jar line-up.
The limited-edition Speckled Egg Cake Jar consists of chocolate and madeira sponge which is topped with vanilla buttercream, Belgian chocolate sauce and M&S Food's Mini Speckled Eggs.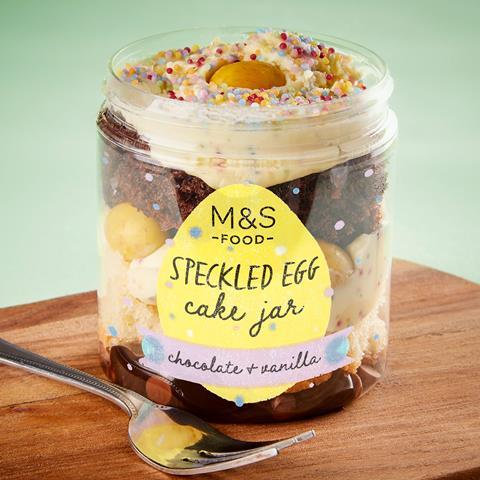 There are also two new celebration cakes being added to the range – a Strawberries & Cream Cake and Chocolate Orange Cracked Egg Cake.
The former features a madeira sponge layered with double cream buttercream and strawberry jam before being finished with extra buttercream, jam and a sprinkling of freeze-dried strawberry pieces.
"The Strawberries & Cream Cake is a delicious twist on the traditional Victoria sponge and we can't wait for the nation to taste our take on this much-loved British classic," said M&S Food product developer Alice Holman. "Thanks to its decadent toppings, the new cake makes the perfect centre piece for the family table this Mother's Day, while our new limited edition Speckled Egg Cake Jar is set to be a firm favourite among our customers."
Both are available in M&S stores nationwide now. The Chocolate Orange Cracked Egg Cake, meanwhile, will be hitting shelves in time for Easter. Coated in chocolate and orange flavoured buttercream, the chocolate sponge cake is finished with a white chocolate flavoured drip and edible Easter-themed decorations.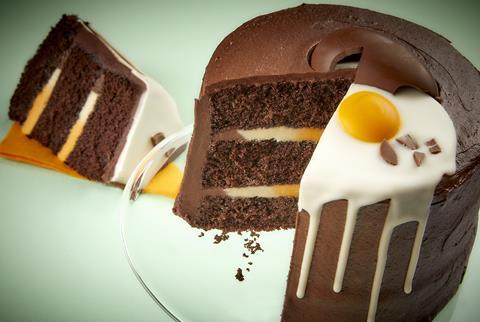 "As we finally transition into spring, we're confident these new bakes will be a huge hit amongst UK consumers celebrating life's milestones, not just Mother's Day and Easter," added Jonathan Lill, CEO of BBF Limited.
The manufacturer, which has been working with M&S for several years, produces more than 600 million cakes and desserts annually including celebration cakes, fruit pies and tarts, chocolate enrobed cakes, Christmas cakes and mince pies.