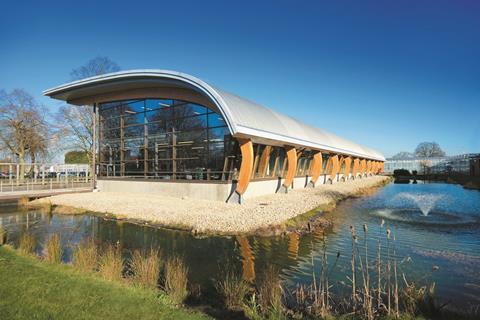 The Food Innovation Centre, based at the University of Nottingham, has offered free support to bakeries in Derbyshire and Nottinghamshire.
Experts at the Food Innovation Centre will offer help with product development, packaging, measures to adopt a more sustainable approach, ways to switch to online sales and making the most of a new consumer trend, such as nutritious food.
It is available under the three-year Driving Research and Innovation project, which runs until the end of December 2022. Run at the University's School of Biosciences, the support is exclusive to SME businesses, including bakeries and food and drink manufacturers in the in the Derby, Derbyshire, Nottingham and Nottinghamshire (D2N2) area.
Over the past few years, the Food Innovation Centre has provided bakeries with expertise to aid growth and development. Clients include long-standing bakeries and newer start-ups, it said.
"Our bakery clients have come to us with many different technical challenges, such as how best to use gluten-free flour or how to incorporate high protein flours into dough, for example. We've also been able to offer support with packaging queries, provide key marketplace knowledge and a whole lot more, as a result of the resources we have to hand," said Richard Worrall, head of the Food Innovation Centre.
Three food technologists are on hand with experience across soft drinks, the dairy sector and confectionery in large and SME businesses. Bakers can also seek advice from brewing experts and two research associates for help focussing on sustainable production and healthy eating, as well as up-to-date and accurate global knowledge.
The project is part-funded by the European Regional Development Fund (ERDF) via the D2N2 Local Enterprise Partnership (LEP). It is also in collaboration with the Chemistry Innovation Laboratory in the School of Chemistry, Institute for Advanced Manufacturing and coalition The Midlands Engine.
"The whole ethos behind the Driving Research and Innovation project run by the Food Innovation Centre is providing solutions to industry challenges. We share our expertise to help businesses to develop and flourish," Worrall added.
Businesses are encouraged to get in touch for support.
The Food Innovation Centre has already supported over 170 food and drink manufacturers in the Derbyshire and Nottinghamshire area, including bakers, pie makers and pizza base manufacturers.
Riddings-based Luke Evans Bakery turned to the Food Innovation Centre for technical advice, market research information and new product development support.
"It's incredibly useful to have a resource like the Food Innovation Centre to support bakeries in Derbyshire and Nottinghamshire. Luke Evans is a bakery with a long history and as part of our future we are continually developing, with new products and new processes," said Helen Yates, operations director at Luke Evans Bakery.
"We have lots of ideas for development and it's really beneficial to be able to turn to the Food Innovation Centre for support, whether that's for the technical specifications of new product development or market research to advise us on the latest trends in the bakery sector."