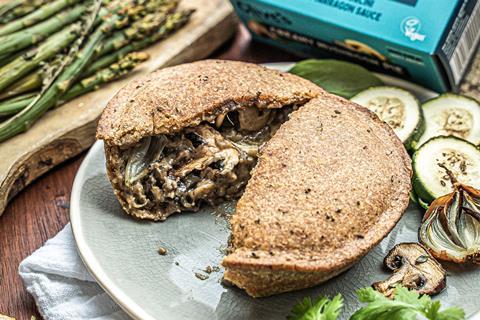 Devon-based Clive's Pies has switched to a bigger factory to increase production capacity.
The new purpose-built site in Dartmouth, which is four times the size of the firm's previous home in Buckfastleigh, will tap into a growing demand for the company's pastry products, it said.
The move is the first in 30 years for Clive's Pies, whose plant-based bakes are 100% organic and available in plastic-free packaging.
The switch to the new site, which has brough 45 jobs to the area, will help the company prepare for the busy months ahead in Christmas and Veganuary, it added.
Clive's Pies has gained £150,000 worth of funding from the European Agricultural Fund for Rural Development, South Hams District Council, Devon and Cornwall Business Council and Food Drink Devon.
The pie maker said its new investment will allow it to reinforce its food safety standards as it heads towards BRC accreditation, as well as help it to reach new markets by creating productivity savings.
"It's been a challenging year for us all, but one good thing to come out of all this is a renewed love of fresh, healthy honest food that can be traced back to its source, from companies that tell customers exactly what they're eating," said Esther Pearson, managing director at Clive's Pies.
"Our recent move will allow us to meet the growing demand from our customers and reach out to a wider network of retailers who want to benefit from this market surge."
Retail sales for organic during the first lockdown grew by 18.7%, outperforming non-organic products, which rose by 14.2%, according to membership body NFU.
"The organic market is now on target to surpass expectations and reach at least £2.6bn sales by the end of 2020 – so £50m is spent every week on organic products," said Finn Cottle, trade consultant at Soil Association Certification.
"Since the pandemic, the opportunity for organic has flourished. With consumer habits shifting and people prioritising choices that are good for the environment and biodiversity, organic stands out for its benefits of transparency and integrity," Cottle added.
"It is definitely a good time for organic brands to amplify their credentials and through the expansion, Clive's will make delicious organic pies more accessible to more people at a time when shoppers are looking for inspiration through meal solutions."