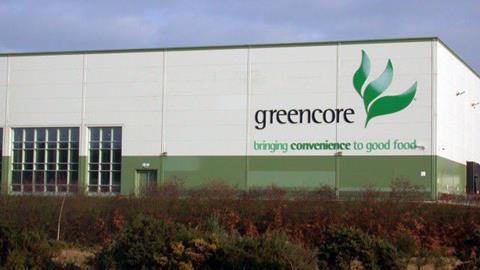 Turnover at Greencore is currently down 60% year on year following the slump in the food-to-go market.
Weekly demand in the company's food to go categories declined by up to 70% as a result of coronavirus and is currently less than 60% below trading levels a year ago, the company reported today (19 May).
As a result, Greencore has simplified its product ranges and temporarily halted production at its Bow, Atherstone and Heathrow sites, as well as rationalising production at its Northampton factory.
The company has also furloughed a "substantial proportion" of staff, and eliminated non-essential operating costs, including recruitment, travel and other variable overheads.
"Greencore has worked collaboratively with its customers to quickly adapt to the effects of the lockdown while maintaining customer service and working together on ways to maintain the integrity of the supply chain, as well as planning for activation as social restrictions begin to ease," stated the company.
Announcing its interim results for the 26 weeks ending 27 March 2020, Greencore's reported revenue growth was 1.6%, with adjusted EBITDA up 2.1%. It stated, however, that revenue was currently down around 60% year-on-year.
The Bakers and Allied Food Workers' Union had raised concerns earlier this month that the company had failed to inform staff that a manager had tested positive for Covid-19. But Greencore today stated staff safety was a priority.
The company said it was engaging continuously with regulatory bodies, including the Health & Safety Executive and Public Health England, and had carried out a large number of social distancing measures, introduced new hygiene protocols and provided support to workers.
"I am hugely proud of the way in which our people have responded to the extraordinary challenges of Covid-19, and take this opportunity to publicly thank them for their role in keeping the UK fed over the last two months," said CEO Patrick Coveney.
"We have implemented a broad range of actions to mitigate the impact of Covid-19 on our business and to position us for growth as the pandemic eases."
Greencore said it was in close dialogue with customers on how to optimise its operating model to respond to evolving demand, while the group's commercial teams were looking at shopping trends and buying behaviour as the situation develops.