A Prune & Cardamom Sourdough from Joe's Bakery in Bishopston, Bristol, has been named Britain's Best Loaf 2021.
It fought off stiff competition from loaves across six categories to be crowned the ultimate champion. The seasonal loaf, which first secured the top spot in the Sourdough with Other Ingredients category, was praised by the judges for the technical expertise demonstrated, delightful texture and moreish flavour.
"The competition was tough this year but we have found a deserving winner of the Britain's Best Loaf 2021 title in the Prune & Cardamom Sourdough from Joe's Bakery," said British Baker editor Amy North. "It's the second year in a row a seasonal sourdough has topped the competition and we're thrilled that interesting flavours and techniques are being explored by those who enter.
"Well done to all of the winning and highly commended loaves, and a huge thank you to the judges and sponsors who made the day possible."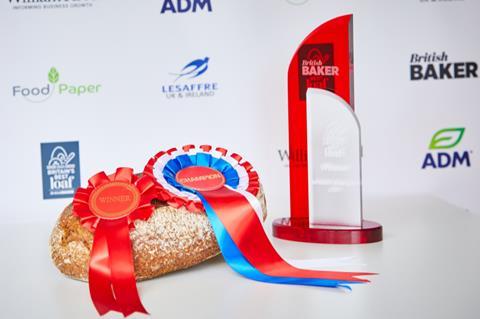 Every single product entered was assessed by a panel of judges – which included past winners, bakery technologists and industry experts – on its appearance, internal structure, aroma and taste. Those in the Innovation category were also scored on how innovative the product, ingredients and/or method are.
Category winners were then pitted against each other as the judges decided on the entry to be named Britain's Best Loaf (see the full list of category winners below).
The event was sponsored by ADM, Food Paper and Lesaffre UK and took place at British Baker HQ on 7 July 2021. The judging line-up comprised:
Amy North, editor, British Baker
Clare Barton, owner/head baker, Bakehouse 124
John Lognonné, senior baker, Davidsons of Darras Hall
Katie-Joy Woods, subject matter expert – bread ingredients, Jacksons Bakery
Keith Wooller, national technical support manager, ADM
Kevan Roberts, community baker, Chestnut Bakery
Laura Sherwood, bakery technologist, Campden BRI
Lee Smith, baker and four-time Britain's Best Loaf winner, Poppyseed Bakery
Peter Cook, founder/head baker and Britain's Best Loaf winner 2020, Peter Cooks Bread
Sara Autton, technical manager, Lesaffre UK & Ireland
Here's the full list of winning and highly commended loaves:
Gluten Free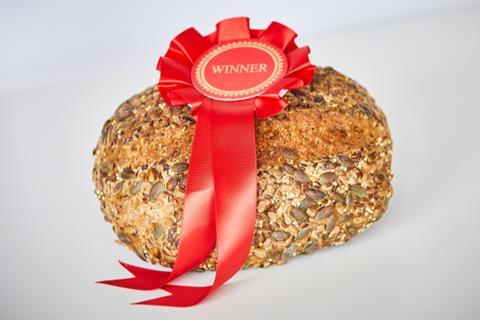 Winner: Seeded Sorghum & Millet Loaf, The Crow's Rest Bakehouse
The judges felt this loaf, made with organic, gluten-free sorghum and millet flours, stood up against many of the breads from other categories featuring gluten, which was "a pleasant surprise".
The brainchild of Wakefield-based The Crow's Rest Bakehouse, the loaf features mixed seeds for extra flavour and texture, including linseed, pumpkin, chia and sunflower seeds. Tapioca starch, arrowroot, psyllium husk and gluten-free yeast also feature in the ingredients list for a bread that impressed the judges with its overall look. Asked to summarise its attributes, one judge described it as "an all-round tasty loaf that really stands out, and something I'd pick up off the shelf".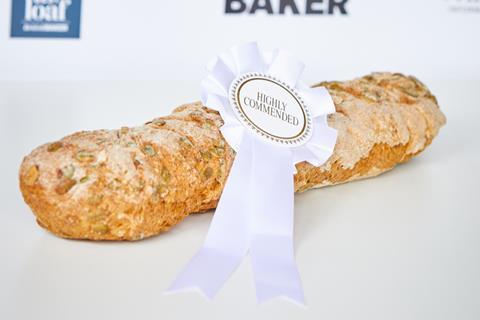 Highly Commended: Pumpkin Baguette, Incredible Bakery Company
The baguette features gram flour, white and brown rice flour, potato starch, tapioca starch, golden linseed, pumpkin and cold pressed rapeseed oil as well as xanthan gum, yeast, psyllium husk, unrefined sugar and sea salt.
Innovation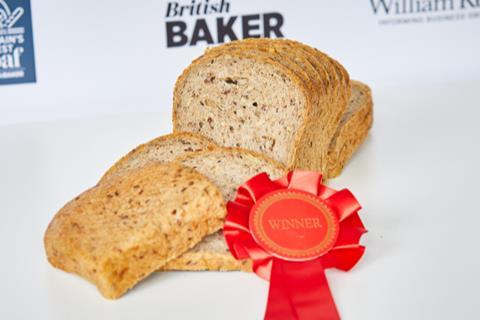 Winner: Superloaf, Modern Baker
Superloaf is the result of five years of lab research focused on cellular human biology making it a shoo-in for the innovation category.
Superloaf is a seeded wholemeal but Oxford-based Modern Baker says the blend can be paired with other types of bread and scaled up.
Other ingredients in the loaf, all of which have been added for their health benefits and are described by Modern Baker as clean label, are: wholemeal wheat flour, barley flour, sunflower seeds, golden flax seeds, ground flax seeds, tapioca flour, hemp flour, psyllium husks, pumpkin seeds, brown flax seeds, salt, apple cider vinegar, kelp and yeast.
The judges were impressed with the "sheer volume of research and development that went into Superloaf" and the resultant loaf itself.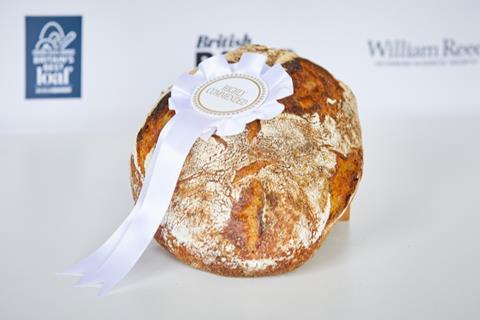 Highly Commended: Wasteless Sourdough, Gail's Artisan Bakery
Gail's says it is passionate about minimising waste and as such used surplus loaves to create its Wasteless Sourdough. Made using white levain, roughly 1/3 of this loaf is made with yesterday's bread and the taste varies slightly depending on the loaves used. It has a soft, tacky crumb.
Plain Sourdough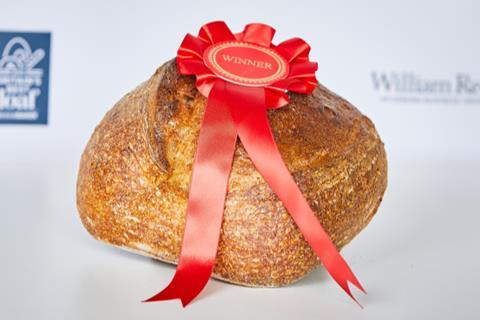 Winner: Glasgow Sourdough, Beefcake Cafe
The Glasgow Sourdough is a simple loaf featuring a combination of wholemeal, rye and wheat flours, salt and a sourdough levain. It takes 24 hours to make, which includes a 12-hour chilled proof.
"It had the best crumb structure, a good bounce, a lovely waxy finish and overall great crust," according to the judging panel who described the taste as a "nice plain sourdough".
Overall, it was a delightful loaf that one judge described as one "that you'd want to slather lots of butter on and just eat".
It's named in honour of the location where it's sold, which is Anniesland in Glasgow. Despite being named Beefcake Cafe, the business specialises in making baked goods from scratch, such as this award-winning loaf.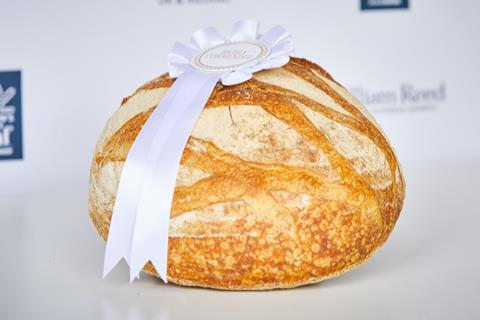 Highly Commended: Mild White Sourdough, Joe's Bakery
This crusty white sourdough bread has an open crumb texture and is made from white flour, water and sea salt.
Sourdough with Other Ingredients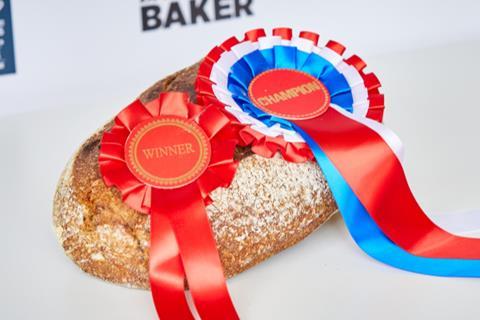 Winner: Prune & Cardamom Sourdough, Joe's Bakery
The ultimate champion of Britain's Best Loaf is a seasonal product from Joe's Bakery in Bishopston, Bristol. Based on the bakery's brown sourdough loaf, it features whole rum-soaked prunes and ground cardamom.
The judges praised it for its beautiful balance of flavours, which they acknowledged as a particular achievement given the use of cardamom. From a technical standpoint, they also highlighted that the proving was on point and the bake was "perfect". "It was the bread I could imagine sitting down and eating with my family at Christmas," one judge said.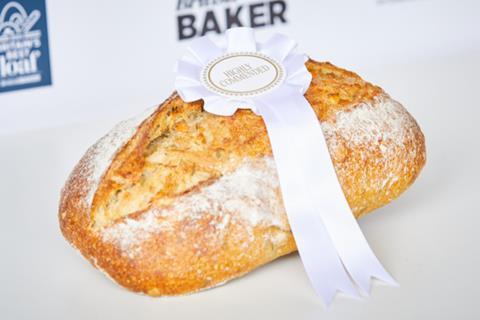 Highly Commended: Sweet & Savoury Sourdough, The Yorkshire Loaf
With a fermentation process that spans over 42 hours, this sourdough has plenty of time to develop its flavour. It's a take on a traditional potato & rosemary loaf and includes chunks of sweet potato. It's made using locally sourced flours and is described as having a fantastic crust, an open fluffy crumb and sour notes.
White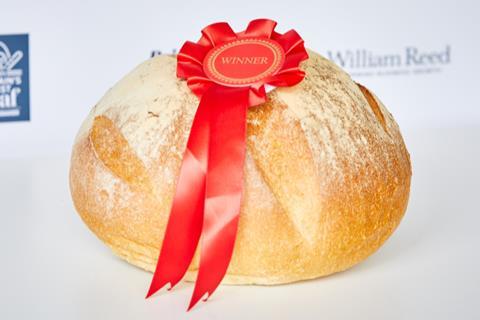 Winner: City Loaf, Joe's Bakery
Overall winner of Britain's Best Loaf 2021 for its Prune & Cardamom Sourdough, and highly commended for its Mild White Sourdough, Bristol-based Joe's Bakery scored another triumph with the 800g City Loaf, the standout entry in the competition's White category.
This crusty bread enriched with milk, butter and extra virgin olive oil caught the judges' attention first and foremost for its "really good, strong flavour".
As one member of the panel pointed out: "This is a very hard category to achieve a distinctive flavour in, so this was the one that really stood out for us."
As well as the bread's effect on the tastebuds, the judges were impressed with the texture and crust of the loaf, as well as the aroma. "All in all, a very strong entry offering everything you want from this category," said one of the panel.
Wholegrain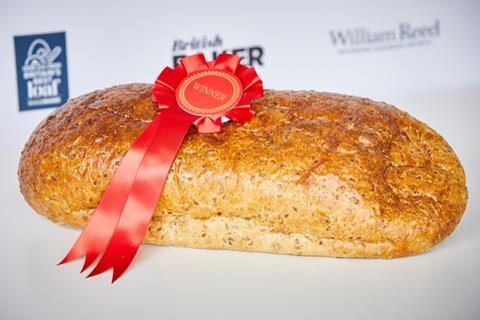 Winner: Multigrain Bloomer, Flourish Craft Bakery
According to Flourish Craft Bakery, based in Watford, the Multigrain Bloomer is one of its bestselling items. A blend of wheat grains and rye with the addition of golden linseeds, poppy and sunflower seeds, this loaf carries the bakery's claim of being 'healthy as well as full of flavour'. The latter point was clearly endorsed by the judges, and one of the panel made a point of commenting on the accuracy of the description of the bread. "It delivered just what it said," noted the judge.
The dairy-free loaf also drew praise for Flourish's choice of ingredients, as well as its texture and all-round taste, lifting the entry to the top of the Wholegrain pile.
"It was full of seeds, with a good flavour and aroma," said one of the judges. "The clear winner of the category."