British Baker caught up with Joe's Bakery owner Martin Hunt to find out about the origins of the winning prune & cardamom loaf and the bakery behind it…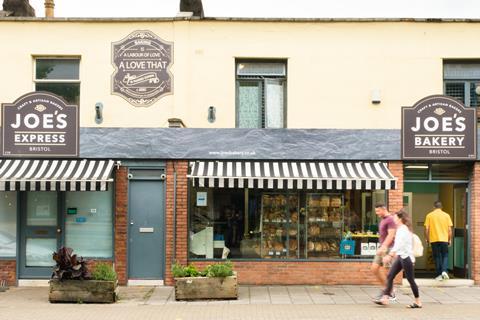 There's no doubt the sun has shone brightly on sourdough within the bread category for more than a decade now, and Joe's Bakery in Bishopston, Bristol, is making hay.
"We started doing sourdough very early on when it started to really take off about 12 or 13 years ago," explains owner Martin Hunt. "We developed it and developed it and now we've got quite a substantial range."
In fact, Hunt reckons sourdough accounts for around 40% of bread sales at the two-shop business.
"Is it going to last or is it going to fall out of fashion? I don't know, but we'll make the most of it while we can," he insists. "I'm 66 so I think it will see me out."
The efforts in sourdough development at Joe's Bakery have certainly paid off, and not just in sales. When it comes to seals of approval, it doesn't get any better than the ultimate title of Britain's Best Loaf – which was the accolade recently won by the bakery's Prune & Cardamom Sourdough in the 2021 competition.
However, the loaf – which was awarded the event's highest honour after winning the Sourdough with Other Ingredients category – began life in a different form.
"The prune & cardamom started off as a yeasted product, so we've been making it a good number of years. It dropped off the menu but then with the rising popularity of sourdough, we reconfigured it."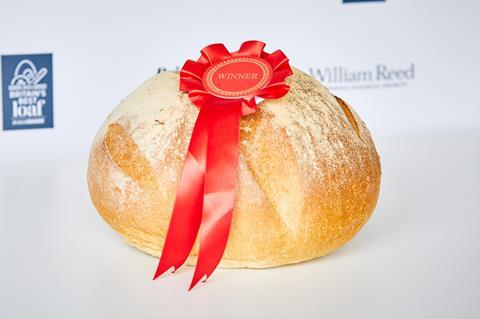 With the company's Mild White Sourdough receiving a Highly Commended rosette in the competition's Plain Sourdough category this year, you might develop a firm idea of the form Joe's Bakery's best loaves take. However, the business proved it's no one-trick pony by also winning the event's White category with its City Loaf.
However, as he explains, Hunt is not taking full credit for the latter honour. "We expanded two years ago when we took over a shop at bottom end of Gloucester Road, not much more than half a mile away. The baker who was in there left his recipes, and one of them was City Loaf."
Hunt is quick to share credit for the bakery's success with his whole team, which includes his wife and company secretary Jane, and directors Wayne Thick and Jenny Rogers.
"Jane and I have been the owners for a long, long time but Wayne has been my bakery manager for some time and Jenny, his partner, has been the shop manager for a while. The aim is that over the next couple of years, they'll take the business over," Hunt explains.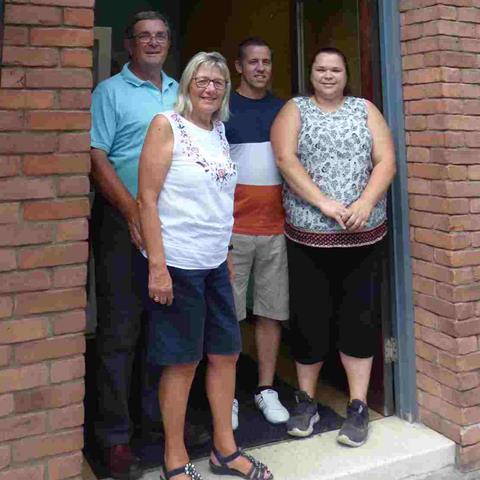 If that's the case, they'll join a list of only six other owners of the traditional high-street bakery on that site since its inception back in the 1880s. The titular 'Joe' was the custodian before Hunt.
Customer loyalty
The business, which employs 10 bakers, is fortunate to exist in a "vibrant area" with the support of a loyal customer base, says the owner. "They're the real foundation of the success of the business," he adds.
As the bakery's buy-in to the sourdough boom demonstrates, it has moved with the times to satisfy the tastes of its patrons, but Hunt doesn't profess to being a particularly innovative bread maker. As the provenance of the City Loaf suggests, though, he is something of a magpie for ideas.
"When it comes to new products, I'm not very imaginative and I'm not very artistic but I'm very good at seeing other people's stuff," Hunt explains. "I mean, we make trips to all over the place and as with most bakers, I can't walk past a bakery without having a nose and seeing what they're up to."
Hunt also believes his forte lies in development. "I've been in food production for well over 45 years. I was in the ice cream trade for a long time before we bought the bakery and I was production manager. I've refined my taste and learned how to identify flavours, so I tend to do the flavour judgments."
Typically, though, Hunt is keen to highlight the talents of others. "For a lot of technical stuff, Wayne's coming on very, very quickly, especially with sourdoughs. He's extremely good as a manager but we've got some very good bakers here as well, so it's a team effort."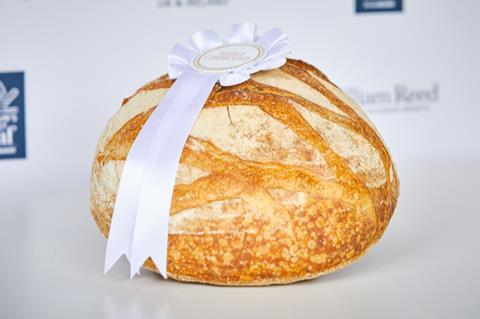 It seems there's no shortage of skills or ideas at Joe's Bakery but when it comes to putting new products on the menu, it's not always straightforward.
"Once you've got a big range, if something new is going to come in then something else has to go out, so it's not easy," says Hunt. "That's why we like to do seasonal thing because it affords the opportunity for change without necessarily throwing out successful old lines."
Fittingly, when assessing the qualities of the title-winning Prune & Cardamom Sourdough, one of the Britain's Best Loaf judges remarked on its suitability for "sitting down and eating with my family at Christmas".
It's clearly a winning approach, but Hunt is a purist when it comes to the seasonal category. "People say, 'Can't you do it all the time?' No, you have to wait. I believe that's the best way of doing things. I don't like the idea of selling hot cross buns every day of the year."