Sourdough's rise in recent years is not only down to its taste; part of its popularity can be attributed to its 'golden child' image in the 'better for you' bread scene.
According to Dean Arbel of sourdough specialist Bertinet Bakery, the image is well deserved. "Sourdough has seen a huge foodie renaissance as consumers seek out the natural, simple ingredients and slower fermentation process to break down gluten, making it easier to digest, as well as the prebiotic benefits from the good bacteria."
Geary's Bakery is another company taking the concept to the masses, with its Jason's Sourdough range of loaves.
"Consumers are more aware now of the value of a balanced diet and the role bread has within that, but as with many other foods, they are increasingly seeking bread options that provide extra health benefits," explains managing director Jason Geary.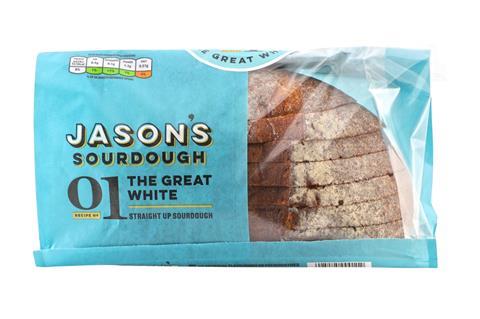 Jacqui Passmore, marketing manager UK and Ireland for Dawn Foods, agrees sourdough's 'better for you' image "helps to boost sales". She adds that this is "having a beneficial knock-on effect" across a number of bakery categories, with recent developments including sourdough croissants, crumpets and pizza dough.
Consumers are more aware now of the value of a balanced diet and the role bread has within that
However, in the eyes of some consumers, sourdough is the preserve of craft bakery. According to George Fuller, chairman of the CBA, the growth in sourdough is very much an ongoing craft trend that is expected to continue for months to come.
"Consumers are increasingly recognising and appreciating the benefits sourdough can offer with regards not only to perceived health benefits, but also taste, texture and provenance," he says.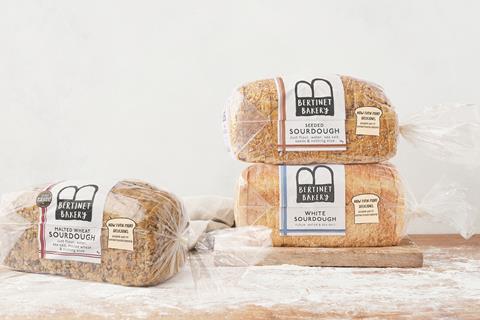 However, this association with craft bakery poses challenges for companies such as Geary's, who are faced with the task of overcoming consumer perceptions when it comes to the use of sourdough for 'everyday' use.
"Jason's Sourdough has begun a marketing campaign focusing on this very challenge," says Geary. The aim is to demonstrate to consumers that "sourdough – our dough – is suitable for use any way, every day", he adds.
Consumers are increasingly recognising and appreciating the benefits sourdough can offer with regards not only to perceived health benefits, but also taste
But there are also manufacturing difficulties to transcend. "Technical challenges include fermenting the sourdough at the right temperature for the right length of time, consistently," Geary explains. "This requires a sizable conditioning chamber and constant monitoring."
Making Jason's Sourdough suitable for sandwiches involved getting the right texture and softness into the crumb, he adds. "This is about the right hydration levels and using the right quality of flour – and taking the time in the process to make sure the loaf isn't rushed through production."