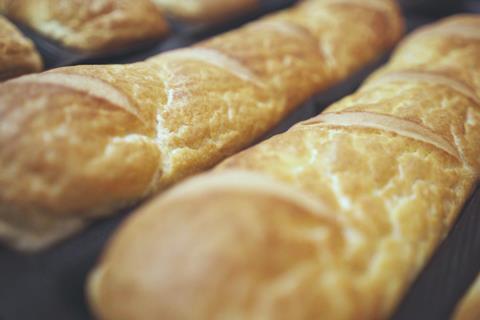 Subway has expanded its range of sandwich carriers with a new 'crunchy' tiger bread.
Made from 100% British flour, the tiger bread has a 'crispy, crusty and crackled' white bread crust.
Developed by the innovation team, the new variant offers consumers more choice and a new taste experience with the addition of a crunchy texture to any Sub on the menu, said the company.
Available from today, a handful of Subway stores will trial the bread for a limited time, before rolling it out across the UK later this year. The stores trialling it are Hitchin, Hertford, Welwyn Garden City, Stevenage and Letchworth Garden City.
The tiger bread, which is supplied by Northern Ireland-based Evron Foods, will join the range of eight bread options, including 9-Grain Multi-Seed, Chilli Paprika, Hearty Italian, Italian Herbs & Cheese, 9-Grain Wheat, Italian, Gluten Free Bread and Toasted Bites Ciabatta.
"We pride ourselves on bringing out innovative new products to keep our menu fresh," said Angie Gosal, head of marketing at Subway.
Each store bakes its own bread throughout the day on the premises to meet consumer demand, it added. The dough is then prepared through stages of hour-long proofing and seasoning to create Hearty Italian, Italian Herb & Cheese and 9-Grain Wheat, before being baked, cooled and served.
Evron Foods has been a supplier to Subway for over 25 years, from the opening of the first UK and Ireland stores in 1994, adds its director of operations Dermot Dornon.
"We make Subway's famous bread for their iconic subs exclusively just for them and our core values mirror that of Subway's strong CSR ethos by focusing on sustainability, sourcing responsibility and supporting local communities," he added.