According to some of the biggest names in bread, protecting the environment is written into the DNA of the industry.
A look at recent announcements from the likes of Hovis, Kingsmill and Warburtons reveals that the industry is putting strategies, goals and targets in place as part of a concerted effort to shrink the sector's carbon footprint.
But how seriously are these companies taking this mission to save the world?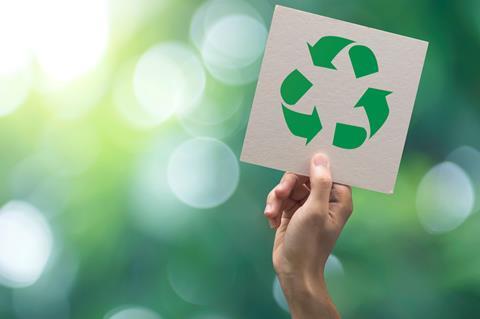 "Sustainability is an integral part of the Hovis business," says Pete Hill, the company's HR director. "As a 136-year-old business, we are committed to retaining a company which is fit for the future and works with the planet. We are continuing to pursue our strategy to reduce the footprint of our operations in the areas where we can have the greatest impact."
Decarbonisation
The company's efforts to date, Hill explains, have included the introduction of electric vehicles to decarbonise its delivery fleet, use of hydrotreated vegetable oil (HVO) with a reduction of 40,311 metric tons of CO2 since 2018, implementing efficient route mapping to cut delivery mileage (1.3 million miles reduced in 2020/21) and continued rollout of recyclable packing.
"From across all levels of the business and our sites, the Hovis family remains committed to sustainability," Hill adds.
"We must minimise our impact on the environment, while making a positive impact on society"
Similarly, Warburtons insists it has "always taken its responsibility to the environment" seriously in the way it has done business for over 145 years, and that the way it bakes and delivers products to consumers "has always been important".
"We must minimise our impact on the environment, while making a positive impact on the society which we are part of," Warburtons tells British Baker. The company says it knows sustainability matters to its customers and consumers, and it works closely with its "family of suppliers – from our farmers to our ingredients, packaging and vehicle manufacturers" to identify opportunities and achieve progress.
Over the past 18 months this policy has seen Warburtons begin to change over its trucking fleet to bio-CNG (compressed natural gas) with the introduction of 16 such vehicles, alongside investment in zero-emission trucks.
In addition, the company says that "underpinning all we do, is the belief that it's our responsibility to do the right thing for people and the planet, now and in the future".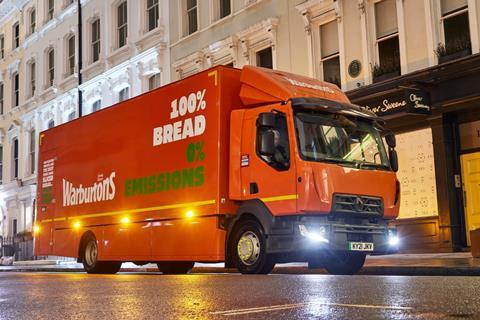 Developed with "experts within, and outside the business", Warburtons' strategy focuses on five key areas: carbon management, ethical sourcing, packaging, food waste, and people and communities.
This reflects a trend among the larger companies within the bakery sector to include sustainability initiatives among a wider ESG (environmental, social and governance) strategy that also encompasses programmes based around community and social issues.
A prime example is the Kingsmill 'Slice of Kindness' pledge. Announced by the bread giant in 2021, part of this pledge forms an "environmental manifesto, creating lasting change via the rollout of multiple new initiatives, and we are committed to moving quickly where we can make the biggest difference", according to Emma Eggleton, head of brand at Kingsmill.
"As bakers, we know the biggest difference that Kingsmill can make is to support work that tackles the environmental impact of wheat farming, to create a circular economy for soft plastics, and to minimise food waste," she tells British Baker.
"At the same time, we're working with our supply chain and industry partners to reduce our carbon footprint, source the ingredients we use ethically and support the nation's health by working to increase the number of products we make that contain fibre or whole grains."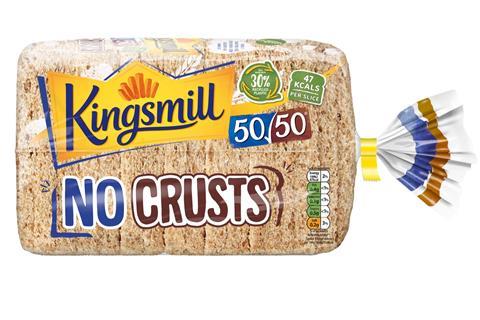 Plastics reduction
The efforts by the Allied Bakeries-owned business towards its stated mission on soft plastics include the launch of the Kingsmill 50/50 No Crusts bread bag, featuring 30% advanced recycled content. Piloted in August 2021, the brand claims the innovation to be a major breakthrough for UK bread aisles. The bags are made using a technology called 'advanced recycling' which upcycles used and mixed plastic.
With more than 2.5m loaves sold across the one sku each year alone, the company says the equivalent plastic of 750,000 bags will have been effectively removed from Kingsmill's supply chain by the end of the year-long trial.
"Kingsmill is the first to pilot this ground-breaking technology within UK bread and bakery, an initiative that helps keep soft plastics in the supply chain rather than sending them to incineration or landfill," Eggleton says.
Kingsmill is also championing kerbside collections for bread bags and other soft plastics sooner than the 2026/27 date currently set out by local councils, and has called for all parties – from other bakery brands and its supply chains to wider industry partners and government – to work together in "driving positive, lasting change".
"For now, we continue to urge everyone to take their soft plastics to their nearest recycling points at larger supermarkets," Eggleton says. "The more everyone uses this facility, the more material there will be to manufacture packaging from recycled rather than virgin plastic."
Hovis is also taking the fight to plastic, according to Hill. He points out the company was an early signatory of the UK Plastics Pact, which is dedicated to eliminating problematic plastics, reducing the total amount of packaging on supermarket shelves, stimulating innovation and new business models, and helping build a stronger recycling system in the UK.
The pact focuses its aims on the year 2025, with goals including 100% of plastics packaging to be reusable, recyclable or compostable, 70% of plastics packaging effectively recycled or composted, and 30% average recycled content across all plastic packaging.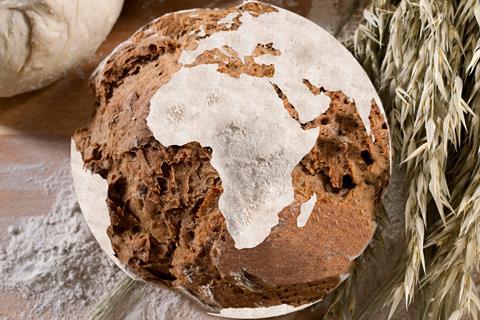 Coordinated action
The initiative is one of many under the umbrella of the Waste & Resources Action Programme (Wrap), an environmental charity that works with governments, businesses and communities with the aim of delivering practical solutions to improve resource efficiency around the world.
"Wrap has worked with Hovis to progress waste reduction and in identifying ways in reducing plastics both during manufacturing and changing consumer behaviour in recycling its bread bags," Hill says.
The company is also a signatory of another Wrap initiative, the Courtauld Commitment 2030. This is a voluntary agreement that enables collaborative action across the entire UK food chain to deliver farm-to-fork reductions in food waste, greenhouse gas (GHG) emissions and water stress in an effort to help the UK food and drink sector achieve global environmental goals.
"Real impact can't be made in isolation, so collaboration is essential"
Specific targets include: a 50% per capita reduction in food waste by 2030 versus the UK 2007 baseline; a 50% absolute reduction in GHG emissions associated with food and drink consumed in the UK by 2030 against a 2015 baseline; an overall target by 2030 that 50% of fresh food is sourced from areas with sustainable water management.
Warburtons is also a Courtauld Commitment 2030 signatory and Wrap partner, and says it works closely with the organisation "to monitor the progress we are making".
In addition, the bread maker coordinates its sustainability with the Food and Drink Federation, telling British Baker that "real impact can't be made in isolation, so collaboration is essential".
Judging by its approach, Kingsmill would agree. The brand has signed up to both the UK Plastics Pact and Courtauld Commitment 2030, and its sister company Allied Mills is in the third of a five-year sustainable wheat trial in partnership with crop business Frontier Agriculture and nine farms in south-east England.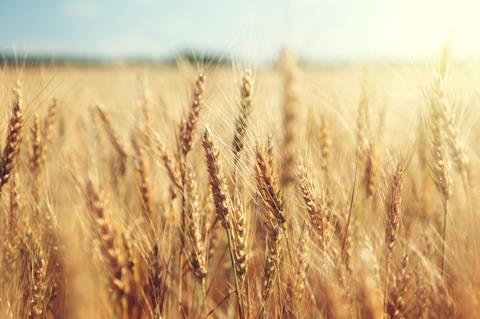 Sustainable farming practices
The small-scale trial has been designed to show how wheat can be farmed in a way that's kind to the environment while protecting the characteristics of the grain that are needed in food production.
Participating farmers have committed to using sustainable farming practices throughout the trial, including: crop rotation for improved soil fertility (reducing the need to use nitrates and therefore improving soil health); farming specific wheat varieties with genetic resistance to both disease and pests; and, importantly, incorporating minimum tillage practices that reduce water run-off, soil erosion, fuel consumption and labour costs.
"So far, we've seen that the farmers have maintained yields and improved soil health," says Eggleton. "Many are also working towards improving biodiversity. And importantly, the farms have met their targets for the contracted quantities of sustainably grown wheat each year.
"We're now working with Allied Mills on what comes next because we know that taken to scale these practices would be transformational for British farming and UK food production."
It certainly appears as though important elements of the baking world are pulling in the same direction in their efforts in limiting damage to the environment while providing consumers with their daily bread. Let's hope for the sake of everyone – and the planet – they have solid progress to report in the coming years