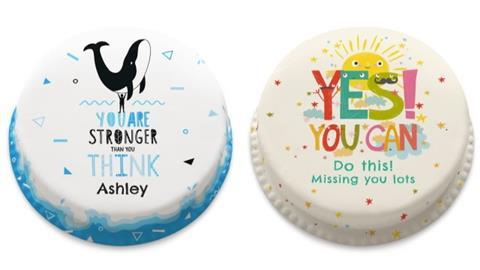 Nottingham-based Bakerdays has expanded its online business thanks to demand for celebration cakes during the coronavirus lockdown.
The home-delivery bakery business has seen trade more than double during the Covid-19 pandemic. After receiving thousands of orders, it has had to employ additional staff and move into a larger premises.
Inspired by her love of home baking, Andrea Guzyova, who is originally from Slovakia, launched Bakerdays in 2011.
"While many businesses have been hit hard by the pandemic, we are fortunate to have grown. Orders have more than doubled since the start of April and are still growing. We've tapped into a trend for online parties and functions," said Guzyova.
"People still want to socialise, but with social distancing they must be more creative, not just about how they communicate, but about how they share in experiences such as food and drink. Our business allows them to share celebratory cakes that are made-to-order and can be delivered quickly."
Bakerdays specialises in personalised cakes, cupcakes and helium balloons for bespoke gift sets with photos. They can be delivered to consumers' homes and businesses across the UK and Europe.
"We anticipated the growth of food and drink e-commerce several years ago and, while the pandemic has speeded things up, selling cakes online is part of a growing trend. It has certainly been a challenging time, given stock shortage issues within the supply-chain," she added.
Guzyova is confident the business's growth will continue as lockdown restrictions are eased. She plans to expand the range to include personalised gift hampers and attract more clients from the corporate market.
"There's a sense that lockdown will change people's shopping behaviour in the longer term. Although some consumers might be fearful about returning to shopping centres and high street stores while restrictions are in place, the reality is that many people have found they enjoy the convenience and speed of being able to shop online and they will continue to do that."