Thanks to our category sponsor

This category celebrates businesses showing innovation, customer commitment and commercial prowess regardless of the type of baked goods they supply.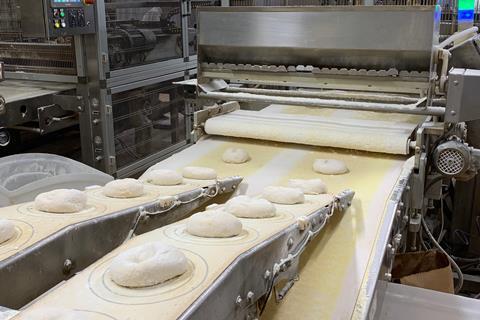 Winner: Crust & Crumb Bakery
Northern Ireland's Crust & Crumb, which specialises in own-label pizza bases, topped pizza, flatbreads and tortillas, stood out to the judges for the range and quality of its output, which includes gluten-free products.
The panel was also impressed with the company's business strategy and goal of achieving growth in a sustainable way, with staff encouraged to progress within the business by taking on new roles.
Crust & Crumb has invested more than £12m over the last year to develop production, grow in capabilities and develop and train staff. The main focus of the investment was to increase factory size and capacity. According to the company, the additional space allows more control over the fermentation period of doughs, resulting in more desirable qualities of the finished product.
The manufacturer's strategic partnership with a number of large retailers – including Asda, Lidl and Tesco – impressed the judges, as did its NPD, such as oval pizzas and sourdough-based products.
"We set our sights on consumer-driven innovation rather than trend-reactive innovation, which is best highlighted in our vegan products," the company said.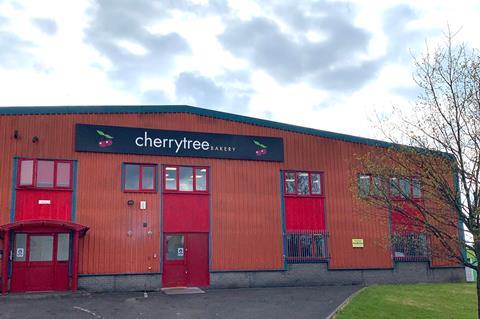 Finalist: Cherrytree Bakery
With 114 employees, Burnley-based Cherrytree Bakery manufactures bespoke premium sweet treats for coffee shop, retail and foodservice businesses.
An example of the company's output is its self-described "standout product" of the Terry's Chocolate Orange muffin launched with Costa Coffee. Describing the manufacturing process, Cherrytree Bakery says it unwraps each chocolate orange by hand and places the segments to ensure consistency.
The firm insists that companies are keen to collaborate "because they know that we produce exceptional products and will therefore product their own brand". The judges were impressed with Cherrytree Bakery's ability to build positive customer relationships, along with its planning and investment in its factory facilities.
With a mission statement to be a "great place of work, making great products for great customers", the company also caught the panel's attention with its commitment to staff training at all levels.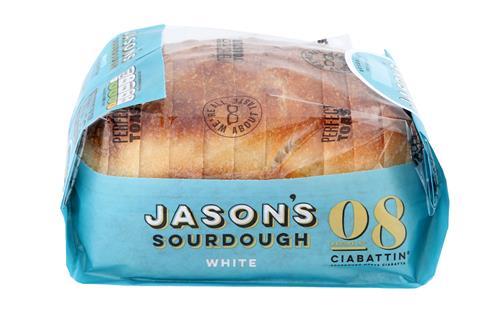 Finalist: Geary's Bakeries
Based in Leicester, Geary's Bakeries employs 250 people across two sites to supply major retailers and foodservice businesses with own-brand open-tin loaves, as well as sourdough and artisanal bread.
According to Geary's, customer service levels are constantly measured, and weekly buy-back reviews are carried out, along with internal benchmarking of its products versus the competition. Benchmarking is also outsourced to organisations such as Campden BRI for panel testing. This is "so we know we are delivering the best products for our customers and consumers", according to the company.
A major development and driver for the company in 2020 was the launch of its own Jason's Sourdough brand, and the firm has developed a relationship with M&S that it says has developed in to a significant own-label business.
The judges commented that Geary's does "a really fantastic job" and the panel was impressed with the firm's outstanding attention to detail, enthusiasm and passion.