Thanks to our category sponsor

Teamwork makes the dream work as this category highlights with teams of varying sizes shortlisted for this new category at the Baking Industry Awards 2021.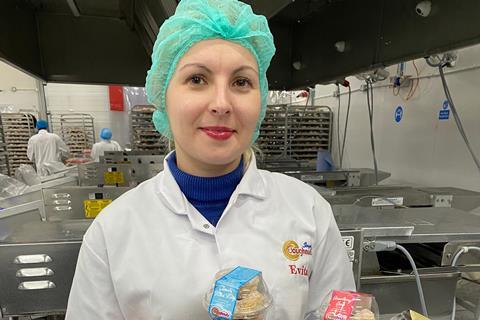 Winner: Simply Doughnuts
The camaraderie and working environment at Simply Doughnuts, which specialises in extended shelf life doughnuts, was so dynamic it completely bowled the judges over. "Such a go-getting spirit; we were really impressed," they said.
The team is headed up by managing director Shiraz Master, who founded the business in 2012, and supported by operations manager Evita Dambrauska and Fatima Raja in admin. Described as close knit and well established, the Simply Doughnuts team has nearly 40 members with "extremely low" staff turnover thanks to significant investment in personal development and training.
"The pride and willingness to support one another were evident," added the judges. "We could see how highly motivated and well trained the team was and how individuals had been encouraged to develop multiple skills so that they could cover for one another in the event of an absence, or to add capacity during times of peak demand."
Staff at the Lancashire-based doughnut manufacturer are actively encouraged to offer feedback to management, with many of these suggestions resulting in improvements to operations.
The business also won a Queen's Award for Enterprise in 2020 as a direct result of the team ethos.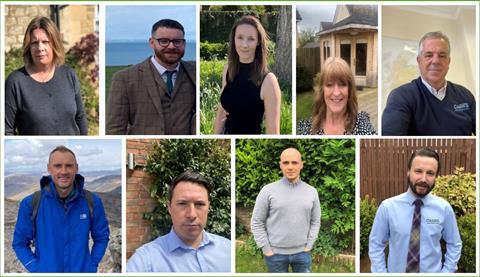 Finalist: Carr's Flour Mill
The team at Carr's Flour Mill were noted as very adaptable and cohesive by the judges who commended the team's slick and quick approach to new product development and ability to quickly distinguish the winners from the maybes.
Composed of Allan Burns, Rosanna Parker, Nino Wilson, Kyle Rodgers, Ross Dea, Aileen Michael, Miguel Da Ribeira, James Walker and Carly Rowe, they delivered on changes to keep the business operational and customers supplied during a period of extreme volatility in the wheat markets.
The mix of skills and personalities also allowed multiple priorities to be managed with ease – something that impressed the judges. One example of this was the launch of Carr's branded flour into a national retailer's estate of stores within a matter of weeks when the pandemic struck. The team deftly handled all the commercial, technical and logistical requirements as well as getting the flour on-shelf in a process that would normally have taken six to 12 months.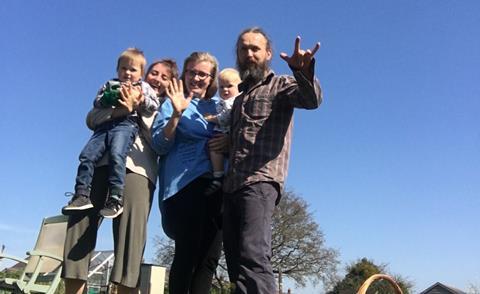 Finalist: Evendine Sourdough Bakery
The smallest team to be shortlisted for this category is made up of baker Aleksandra Moore and her husband Rafal. Between them they cover all the needs of this artisan bakery. Aleksandra is the head baker while also juggling advertising, communication with customers and suppliers and the commercial side of the business. Her husband, meanwhile, handles logistics, deliveries, customer service, oven maintenance and packaging.
The judges said the duo were unbelievably cohesive as well as having very well delineated roles in order to get through the workload and all of the challenges that the pandemic threw at them as they built up their bakery business. They supply several shops as well as numerous individual customers via a home delivery service.
Evendine Sourdough Bakery is currently crowdfunding to open a bakehouse on Malvern high street which will include a sourdough school.