Thanks to our category sponsor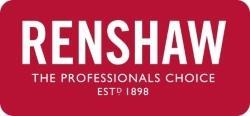 Cake artistry and business acumen were among the skills sought after for Celebration Cake Business of the Year. Shortlisted businesses were also asked to create a cake representing the magical theme of the Baking Industry Awards, which can be seen below.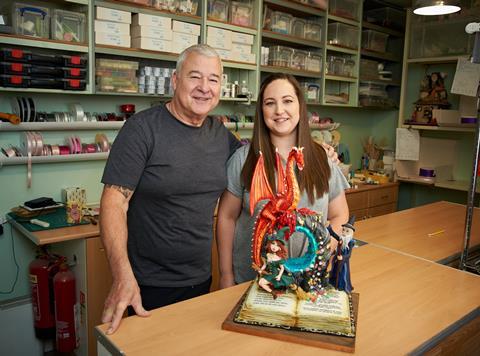 Winner: Terry Tang Designer Cakes
Terry, Carol, and Leanne Tang are no strangers to this category, having triumphed several times in the past owing to their talent for cake decoration and running a business which they have accumulated over the past two-plus decades in the trade.
They operate as a seamless team – Carol does all the baking and makes the cupcakes while Leanne's role revolves around customer consultations and coming up with the creative ideas and how to deliver them alongside her father Terry.
"One of our strengths as a business is the teamwork and effort each of us puts in," the family said. "We bring our own skills to ensure the business works the best way possible. It can be challenging keeping up to date with trends and new techniques, but we thrive on new challenges and will continue to keep pushing ourselves."
The business continues to evolve and has changed significantly since its last win at the Baking Industry Awards in 2017. "One of our biggest strengths has always been managing change effectively and at the right time," the family said. Late in 2019 the business downsized and moved to a much smaller unit of 1,200sq ft in the more affluent area of Woolton Village, Liverpool. The relocation meant the trio could work on creating more elaborate cakes and concentrate on the most profitable areas of the business. But during the pandemic it was cupcakes that came to the fore as sales went through the roof, effectively saving Terry Tang Designer Cakes. At one point it was selling over 2,000 a week in 25 different flavours.
"What an impressive business," commented the judges. "Their creativity and skills are second to none. They are perfectly in sync with their customer base but adapted brilliantly when the pandemic struck, moving from elaborate three- and four- tier wedding and celebration cakes to producing more six-inch cakes with cupcakes 'on the side'."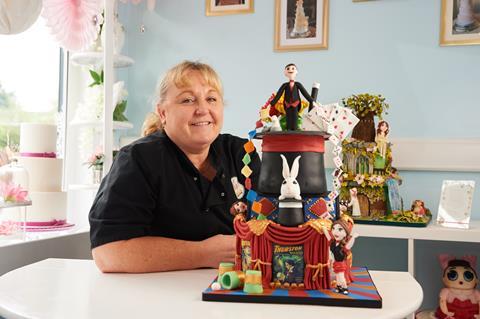 Finalist: Caketastic Creations
Caketastic Creations is a one-woman operation run by Johanna Maloney in Middleton, Manchester. That doesn't mean it lacks variety – in fact, Caketastic Creations offers a multi-faceted range from celebration cakes, brownies, cupcakes and traybakes as well as cake toppers and a small range of cake decorating items that customers can buy to make cakes at home.
In addition, she offers afternoon tea party hire and runs 'Queenie the Caravan' which will soon be back on the road offering tea and cakes at events and festivals.
Plans to extend the wedding side of the business were put on hold due to the pandemic but that didn't mean Maloney took a break. "I didn't stop working during the pandemic," she reports, "I simply worked a different way and took the opportunity to do a number of online courses."
She's now looking to hire a cake decorator to work alongside her and expand the business.
Finalist: Victoria White Cake Design
Northamptonshire's Victoria White Cake Design celebrated its fifth anniversary this year and owner Victoria White is as passionate as ever about improving her skills and knowledge. The business specialises in hyper realistic cakes and has recently branched out into sugar flowers.
Last year she expanded her business into the new area of video masterclasses as a guest tutor for the Sugar Street Studios and plans to increase her online presence further with tutorials. The move will complement her established face to face workshops.
She also has ambitions to produce larger and more extravagant carved cakes that she is well known for at her business in Rushden, Northamptonshire. "I really enjoy making illusion cakes and love when a customer requests an unusual design," she adds.