Sponsored by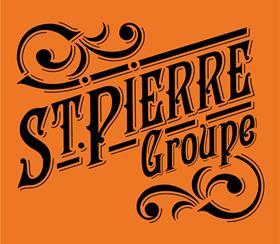 New for the 2020 Baking Industry Awards, this category celebrates the achievements of businesses exporting their baked goods across the globe.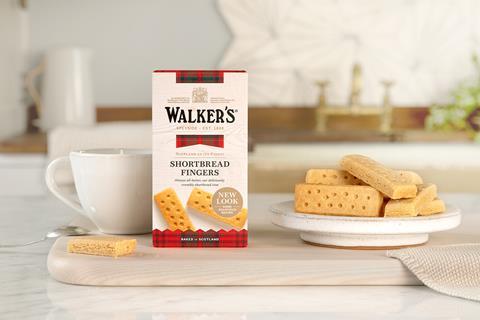 Winner: Walker's Shortbread
A manufacturer of shortbread, biscuits, cakes, meringues and mince pies, Walker's had its main export territory of the US interrupted by trade war tariffs in the last quarter of the financial year. Despite this, the company's total export business was positive and rose to nearly £73m.
Walker's has a specialist export team at its headquarters in Aberlour, as well as wholly owned subsidiaries in the US and dedicated sales teams in other territories including the Iberian Peninsula and the Middle East.
The company has six factories, all based in Speyside. The fact that its only production facilities are in Scotland supports the story and appeal of Scottish provenance around the world, it says.
The company sells into 123 export markets and manages all the product amendment requirements in its own factories – meaning considerable technical knowledge is called upon to manage the complexity of product legislation for the different markets.
A key area of success was Japan, where sales rose by 9% in what Walker's describes as an "extremely challenging market".
The judges were suitably impressed. "You cannot argue with a growing export business to 123 countries or the major success achieved last year in Japan," they said. "Walker's takes the complexity of operating in all these countries completely in their stride."
The panel also commented that the attitude, aptitude, vision and execution of the export strategy was second to none and that the company should be hugely proud of its achievements in the area. "It's fair to say we were blown away," added the judges.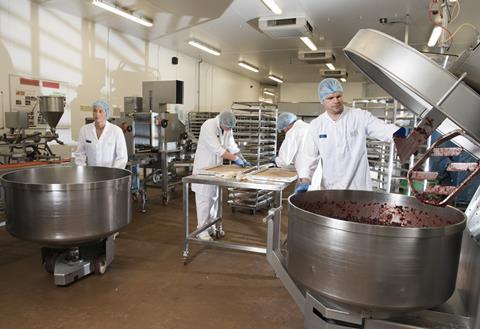 Finalist: Bells of Lazonby
Founded in 1946, family business Bells of Lazonby produces an extensive range of cakes and speciality breads for the retail and food service sector alike. The business operates a batch production process to replicate home-made baking and hand-finishes many of its lines to give them a unique and authentic touch.
Bells has its sights firmly set on the US and Australia and the appetite in those territories for cake and free-from products. Its flagship brand, We Love Cake, is spearheading an assertive drive into Australia in partnership with the Coles supermarket chain.
Bells products are sent frozen so quality can be tightly controlled. The company is currently working on bespoke NPD for Australian consumers. There are also ongoing talks with both the UAE and China, while Bells is fielding enquiries from all around the globe for its free-from products.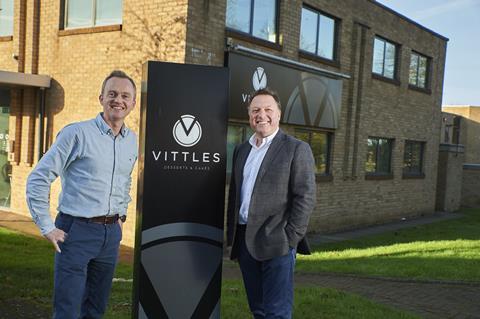 Finalist: Vittles Foods
An established dessert manufacturer for foodservice and retail, Vittles Foods specialises in cheesecakes, mousse-based desserts, lemon tarts, crumbles and coffee shop-style cakes.
Its successful track record in exports allowed Vittles to keep manufacturing during the Covid-19 crisis when its wholesale deliveries into foodservice faltered.
The company operates via agents in each export territory including, among others, Korea, Taiwan, Finland, Kuwait, Canada, Australia, Germany and Sweden. However, Vittles also has a very close relationship with its end customers and involves them in product development.
Coles supermarket is a key overseas client, with Vittles contributing to the design and production of its Christmas range. The company has reported impressive year-on-year growth, helped by the production of licensed products with companies such as Oreo and Mondelēz.