Sponsored by

The supermarket category seeks excellence among retailers, which operate a minimum of 10 sites, that sell baked goods through an in-store bakery operation and the wider bakery proposition.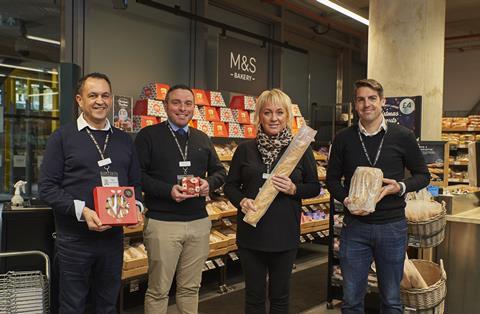 Winner: Marks & Spencer
Raising the quality and taste of its bakery products to rival artisan operators is a key driver for Marks & Spencer. As such, its focus has been on introducing new and exciting product ranges, as well as increasing the levels of in-store finishing by bakery colleagues.
One such example of its innovative product development is the Yumnut – a doughnut and yum yum hybrid. In fact, it was M&S' most successful in-store bakery launch in over five years.
Another notable piece of NPD was its Handcrafted Sourdough which took 12 months of development with one of M&S' supply partners. They are created via a bespoke 30-hour process which delivers a loaf with good flavour, crust and texture with a 'compelling price point'.
It has also invested in new equipment and staff training. Over the past two years the retailer has built its academy network of 27 stores to drive improvements in quality, labelling and technical compliance, including allergen control. Learning and development tools have also been updated to support the bakers operating in-store, with top tips, videos and knowledge on a range of subjects.
Further innovation is in the pipeline as in-store bakeries sit at the heart of M&S' new 'renewal stores' which focus on bigger and fresher M&S Food Halls.
The judges could not fault the level of innovation, commitment to 100% recyclable packaging, or the quality of display and the bakery staff whose engagement with shoppers and commitment to availability were very apparent.
"Marks & Spencer had a rounded, well considered and executed strategy that was witnessed first-hand in every store visited," they added.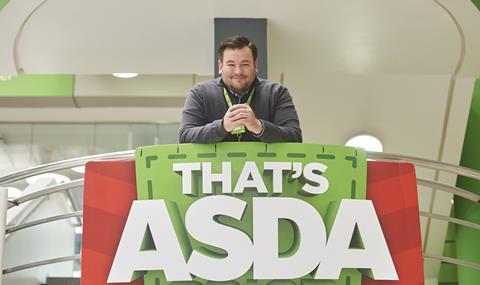 Finalist: Asda
Customers are always at the forefront of decision making for Asda.
In 2019/20 the retailer's bakery mission was to deliver a consistent and trusted experience for shoppers at any time of day and on every trip.
The emphasis was on improving shelf life of baked goods – a factor which increased in importance as Covid hit – as well as prioritising freshness. This, among other measures, meant changing the work patterns for its bakers to improve availability across the trading day.
On the product side, Asda invested space in its speciality breads as a result of customer demand, as well as championing its unique hot plate offering for pancakes. It also introduced breads of the world. Described as a "greatly successful" range, it offers a selection of on-trend global breads, including an own label kebab bread – something which really came into its own as consumers sought to replicate restaurant-style meals at home as a result of lockdown.
"The results speak for themselves," said the judges, with Asda seeing an uptick in both value and volume sales.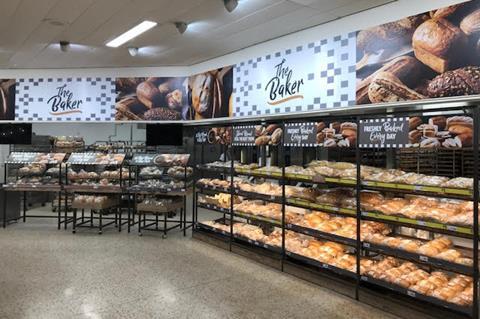 Finalist: Morrisons
With 65% of its bakery products made in-store and an increase in the numbers of its in-store bakers, the judges said that Morrison's investment in its bakery apprenticeship scheme and commitment to ongoing training was to be applauded. Currently Morrisons has 53 apprenticeships in training.
The supermarket's strategy for 2019/20 was to widen the number of feature touch points and pick up for bakery right across the store, with the emphasis on promotion and its 'weekly stunners' as shoppers enter the stores.
New display equipment was developed to help display the products, including a front of store rack designed to highlight seasonal specials such as hot cross buns and mince pies.
Availability was also high on Morrisons' agenda. It introduced wave baking a couple of years ago and in January 2020 it rolled out a new version of the production plan to ensure the bestselling products, such as the tiger bloomers, are available throughout the day.