Thanks to our category sponsor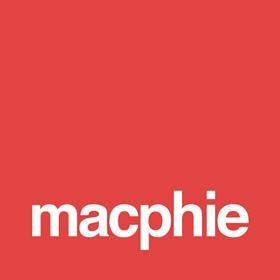 Sustainability is no longer a nice to have in the baking industry, and this award aims to highlight businesses and initiatives making the sector a more sustainable one.
Winner: Wildfarmed
Wildfarmed is on a mission to change bakery for the better. Working with farmers, Wildfarmed says it grows wheat the 'right way '. It is an end-to-end supply chain that offers a route to market for crops grown in systems that prioritise soil health using regenerative farming methods and without pesticides.
The firm was co-founded by farmer and Grammy-nominated musician Andy Cato, TV presenter George Lamb, and investment expert Edd Lees in 2019. Since then, it has amassed an enthusiastic and experienced team including former M&S bakery specialist Andy Thomas (head of retail partnerships) and Peter Long, formerly supply chain manager at Caffé Nero (head of supply chain)
The flour, according to Wildfarmed, sequesters 1.5kg of CO2 per kg per year from the atmosphere versus conventional flour, which emits 0.87kg of CO2 per kg.
Marks & Spencer was among the early adopters of Wildfarmed, using flour made from fully traceable, regeneratively farmed wheat to create the M&S X Wildfarmed range, which included Sliced Wheat & Rye, Sunflower & Spelt, Fruit & Treacle, and White Bread.
The team at Wildfarmed 'live and breathe' its mission and came across as passionate and knowledgeable throughout the judging process. The judges also praised its work in getting hundreds of artisan bakers as well as M&S on board with its ambitions.
Wildfarmed isn't resting on its laurels. Since the judging took place in the summer, it has extended its partnership with M&S and its flour now appears in the retailer's in-store bakery sourdough loaves. Produced by Jones Village Bakery, the M&S Collection Sourdough range includes white, seeded, and signature sourdough loaves as well as a sourdough baguette, and sells around 75,000 loaves per week across 500 UK stores.
It has also partnered with nationwide pizza chain Franco Manco, which has nearly 70 locations across the UK.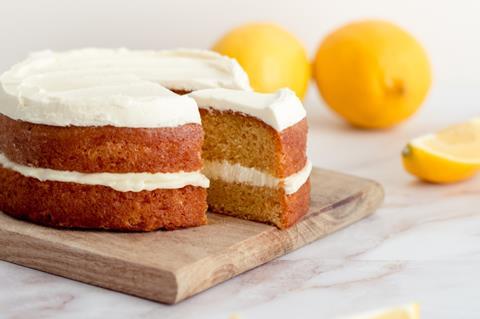 Finalist: Oggs
The Oggs mission is to provide bakeries with a sustainable, healthier, and easier-to-use alternative to liquid egg in the form of its plant-based aquafaba.
The patented Oggs Aquafaba is the result of work from two food scientists, two universities, and Campden BRI, involving a process identifying the critical functionality of egg and the plant proteins and starches than can replicate this. The resulting product boasts 72% lower CO2 than eggs and can be used in sponges, pastries, meringues, pancakes and more.
B Corp certified, Oggs is now working with UK retailers and bakery manufacturers to reduce egg in own-label products by between 20% to 100%. Across its whole range, which includes branded retail products, Oggs said it has saved more than five million eggs and 300,000kg of CO2.
The enthusiasm for sustainability at Oggs was infectious as the judges commended the firm for thinking about it from several angles including health, food waste, animal welfare, and efficiency. Its aim for reducing consumption of eggs rather than an 'all or nothing' approach was also recognised.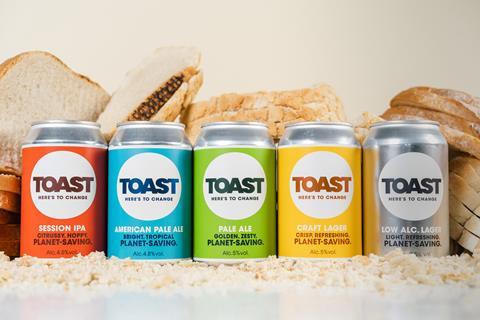 Finalist: Toast Ale
Brew great beers and spread big ideas that can change the world – that is social enterprise Toast Ale's mission.
All of its beers are made with surplus bread and by the end of 2022, it had brewed with 3.1 million slices and donated more than £100,000 to charity. It is aiming to create systematic change by partnering with breweries to lead an industry-wide circular economy movement and nudge behaviour change. Toast Ale said it is able to tackle climate change in four key ways: recover the energy, ingredients, and resources that went into producing the bread; offset land, water and energy demands by reducing barley requirements; divert bread from landfill; and fund charities that are fixing the food system.
The judges praised Toast Ale's efforts to date, particularly the fact that it is a social enterprise and B Corp certified. The whole business is centred around sustainability and putting a waste product to good use, which is commendable.