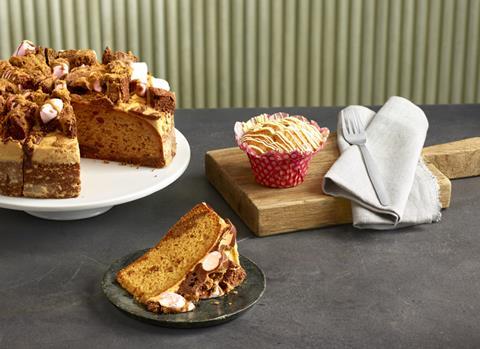 Costa has embraced Veganuary with a host of vegan-friendly product launches, alongside some indulgent non-vegan items, rolling out across its estate.
The coffee shop behemoth has once again collaborated with vegan brand Bosh! to create the Chocolate & Pecan Slice, while also extending its portfolio Aero-branded products as well as new cakes, muffins and biscuits as part of a limited-edition menu.
Here's a closer look at some of the new items available in Costa stores across the country: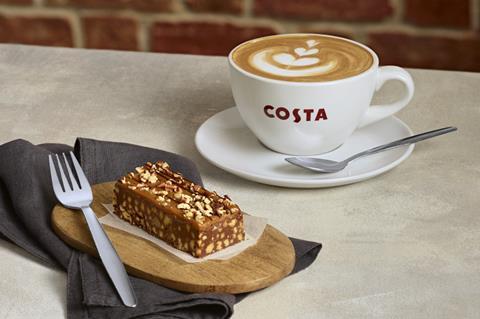 Chocolate & Pecan Slice
This is the second offering from vegan brand Bosh! and Costa's partnership after the firms teamed up to create an Ultimate Chocolate Slice last year. The new Chocolate & Pecan slice features a tiffin base, dark chocolate and biscuit pieces all topped with caramel, dark chocolate and pecan pieces.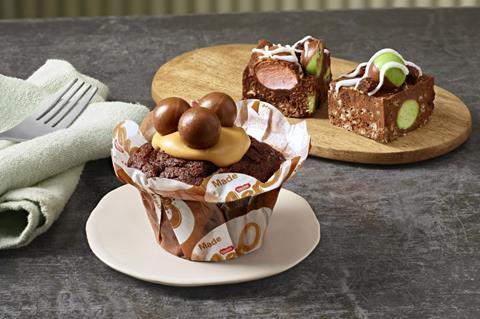 Chocolate & Caramel Muffin made with Aero
Pairing baked goods with familiar confectionery brands has proved popular for Costa with recent iterations including Rocky Road with Aero Peppermint Bubbles, an After Eight Muffin and a Terry's Chocolate Orange Muffin, to name a few. The latest creation sees a chocolate muffin filled with caramel sauce topped with icing and Aero Milk Bubbles.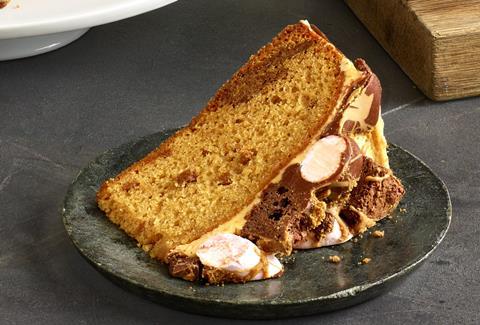 Gimme S'mores Cake
The Gimme S'mores Cake could be classed as a hybrid baked good by serving up the experience of cake, s'mores and brownies. Sold by the slice, it is topped with speculoos frosting, brownie pieces and marshmallows before being hand drizzled with speculoos spread and chocolate ganache.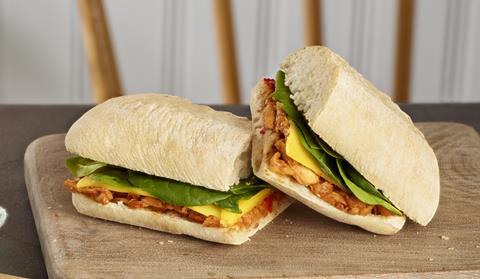 Vegan BBQ Chick'n Panini
Returning for Veganuary is the Vegan BBQ Chick'n Panini. It features a vegan chicken alternative with a Texan BBQ sauce, vegan cheese, roasted peppers and fresh spinach all encased in a stonebaked sourdough panini.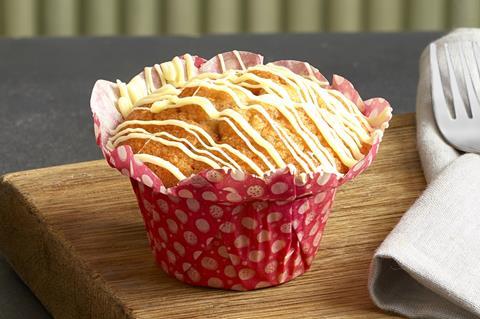 Raspberry & White Chocolate Muffin
Costa is embracing the tried and tested flavour combination of white chocolate and raspberry with this piece of NPD. It's filled with a sweet raspberry sauce and drizzled with white chocolate.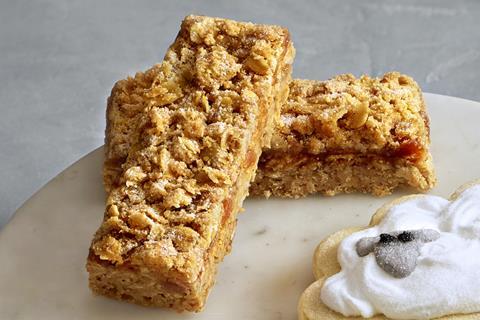 Apple Crumble Flapjack
With winter in full swing, Costa has tapped into classic warming flavours for this flapjack. The slice comprises a flapjack base topped with lightly spiced apple and a cinnamon crumble.