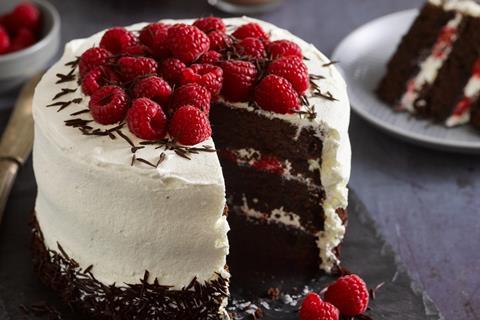 CSM Bakery Solutions has expanded its range of vegan bakery ingredients with two new cake mixes and a dairy-free cream.
The trio are part of its Craigmillar range. CSM's Vegan Cake Mix comes in two flavours – plain and chocolate – and is described as a 'versatile' mix which can be used for a range of bakes including whole cakes, loaf cakes and individual portions such as cupcakes and muffins.
Bakers just need to add water, oil and glycerine to the mixes. The resultant cakes, according to CSM, have an 'excellent crumb structure' that is ideal for adding fruit or chocolate to.
The new Craigmillar Lactofil Vegan, meanwhile, can be used for fillings and decoration. It can be whipped to three times its original size, said CSM, adding volume to cakes and desserts.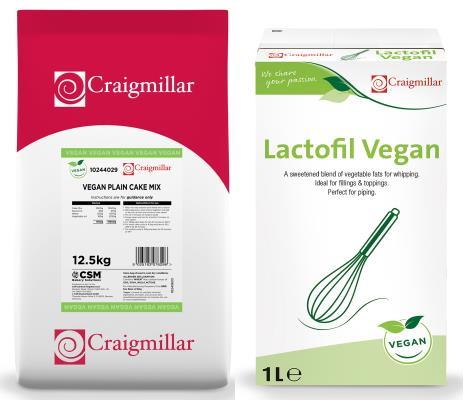 "The launch of the three new vegan bakery ingredients products will enable bakers to offer delicious high-quality desserts to those with a vegan, vegetarian or flexitarian diet," said Cristiana Ballarini, CSM Bakery Solutions, activation director West, South & International.
"Not only do the new cake mixes offer a light, airy texture that match any non-vegan cake, the non-dairy cream is the perfect alternative for whipped creams or toppings that add that extra layer of indulgence to bakes. They are made with high-quality & selected ingredients for natural extra enjoyment and will enable businesses to extend their appeal and include vegan products on their menus and be rest assured they are premier quality," she added.
Demand grows
There is a large potential market for the products, the company said, highlighting recent research which found more than a quarter (27%) of consumers seek dairy-free and/or vegan options.
Vegan diets are on the rise, it added, with 34% of consumers eating a vegan meal at least once a week. What's more, the Veganuary campaign said just under 600,000 people signed up to the participate in the challenge in 2021 – a rise of nearly 200,000 on 2020.
Many retailers and bakery brands sought to tap into the campaign with a host of new launches. These included vegan quiche and a vegan-friendly cream cake as well as mushroom wellingtons, New York pretzel rolls and bakery classics such as jam doughnuts and chocolate cookies.
Veganism continues to gain pace in bakery, as well as the wider food and drink market. It was highlighted in British Baker's top bakery trends series as one that will grow further in 2021.