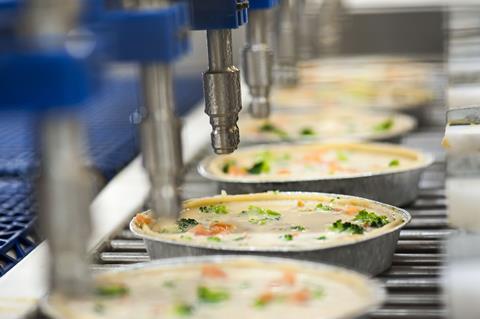 Strike action at Nottingham's Riverside Bakery has been avoided, with workers opting to accept an improved pay offer by employer The Compleat Food Group.
A continuous, all-out strike by around 170 workers was originally due to take place from 30 March over a proposed package that union officials from Unite labelled "a pay cut disguised as rise" because of reduced overtime and premium rates. However, the strike was postponed so workers could vote on an improved offer, which has now been accepted.
Unite said the negotiated pay deal is worth a rise of nearly 7%, with more than 90% of its members at the plant voting in favour of the offer.
"This is a great win for the workers at Riverside Bakery. Faced with rising living costs they stood together in their union and got a much better pay deal," said Sharon Graham, Unite general secretary. "This is yet another example of why Unite's focus on jobs, pay and conditions is so important for our members," she added.
Riverside Bakery is owned by Addo Food Group. The company, which owns brands including Wall's and Pork Farms, was purchased by PAI Partners in November 2020 and subsequently merged with another of the private equity firm's businesses, Winterbotham Darby, in October 2021 to form The Compleat Food Group – with Wrights later added to the Compleat stable.
Following the resolution of the dispute, the company's supply chain director has agreed to hold quarterly question and answer sessions with Unite members and to meet monthly with the workplace reps, the union said.
"Our members at Riverside Bakery should be commended for their determination to stand firm. They have achieved a decent pay deal and are happy their employer is listening to them," said Unite regional secretary Paresh Patel.
"As this case shows, being a Unite member brings real benefits for workers looking to better their wages and employment conditions," Patel added.
The Compleat Food Group has been approached by British Baker for comment.