Bakeries need the right kit to go with the flow of changing customer tastes and habits. Here, in part one of a two-part guide, we look at some of the current trends making a splash along with suitable equipment to help harness the tide.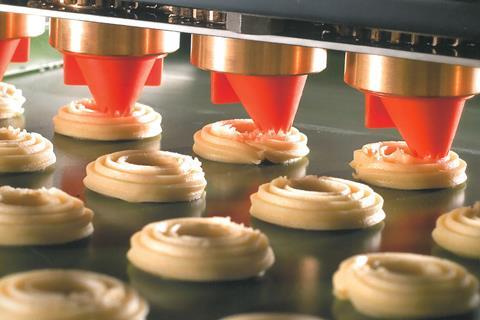 Crumbs of comfort
There's no denying the onset of the pandemic was a dark time but many sought solace in sweet bakery; by the end of lockdown, pastries, cookies and cupcakes had become a well-established way to beat the blues. It seems the trend has endured, with a survey by the Craft Bakers Association (CBA) in September revealing sales of sweet products had risen for over a third of its members.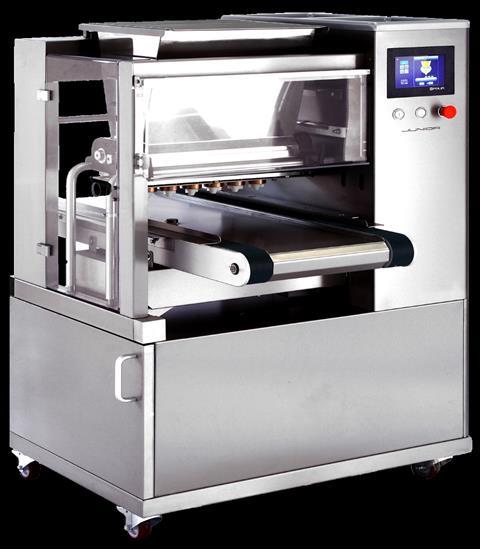 To capitalise on consumers' current penchant for indulgence, Ann Wells, commercial director of Brook Food and Bakery Equipment, recommends the Polin Multidrop depositor (pictured right). "The Multidrop offers huge versatility, being able to create hundreds of products on one machine," she says.
Wells explains that any product traditionally put through a piping bag can be put through the depositor. The list includes wire-cut biscuits and cookies, cupcakes and muffins with and without inclusions, choux pastry such as profiteroles and eclairs, sheet cakes and shortbreads, meringues (individual nests or fingers), macaroons and Viennese biscuits.
"These machines not only produce a wide range of products, but they also produce them with speed and efficiency by creating a fast changeover between hoppers and templates," says Wells.
Versatility is the order of the day for the Multidrop, but niche equipment can also be effective for tapping into sweet trends. An example is the stroop waffle production line from hotplate specialist Sugden. "A decade ago, you might have been hard pushed to find many people in the UK who were aware of stroop waffles, but things couldn't be more different now," says Chris Baldwin, managing director of Sugden. "Walk into any coffee shop or artisan bakery and there's a good chance you'll find stroop waffles on the menu."
Baldwin expects demand to strengthen in the coming years. "We're already seeing strong interest for such systems from forward-thinking bakeries," he says. These range from "artisan bakeries that are wanting to produce batches of no more than 2,500 stroop waffles, through to your mid-sized bakeries and larger bakeries that might be looking for production volumes in excess of 5,000 and 9,000 respectively".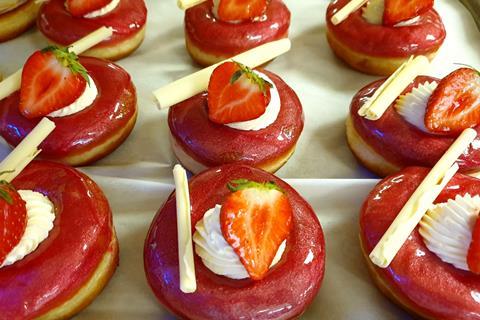 Enter the doughnut ring
In the battle for the title of sweet treat champion, one contender has seen a meteoric rise through the rankings in recent years – the doughnut. The trend has spurred growth for dedicated brands such as Crosstown, Project D, Doughnut Time and Planet Doughnut, as well as long-established names like Krispy Kreme.
The strength of consumer demand is such that Roy Kitley, senior marketing manager for Mono Equipment, believes that the gourmet doughnut represents one of the best added-value product lines bakeries can put alongside their existing offer. What's more, the list of kit required is relatively short, he insists.
"The vast majority of equipment needed to produce them will already be available in many standard bakery setups, such as a mixer, a bun divider moulder or roll plant, and a prover," he explains. "Therefore, with just a small investment a bakery can easily add this highly profitable line to their current product range and start generating profit in no time. The only additional equipment really needed is a reliable doughnut fryer, an automatic jammer and maybe some finishing equipment."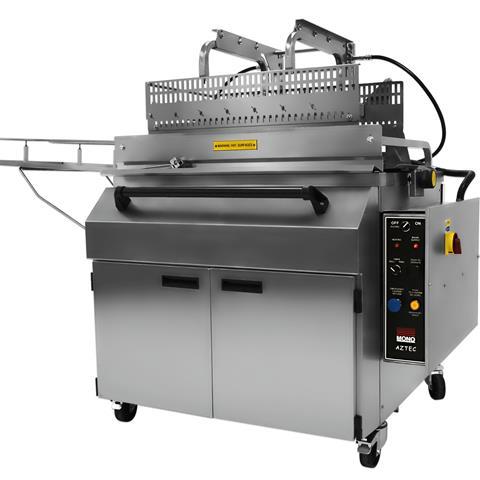 The level of investment will obviously be determined by the scale of production required. Mono's tabletop fryer, for example, can produce up to 500 yeast-raised doughnuts per hour while its Aztec model (pictured right), with automatic turnover device and oil filtration system, can manage 800. Belshaw cake doughnut robots, meanwhile, range from small tabletop versions to enormous units suitable for industrial applications.
"While some bakeries choose to make doughnuts from scratch using their very own signature dough, others prefer to use high-quality premixes that are readily available from national suppliers like Dawn, which also supplies all the vital elements needed to create spectacular doughnuts including glazes, fillings, flavourings and decorations," observes Kitley. "Some doughnuts, made from the finest ingredients and decorated to perfection, are true works of art and, as such, command big price tags," he adds.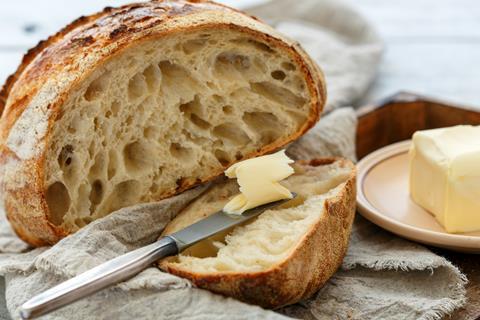 Better bread
Bread is as popular with consumers as ever, but tastes appear to be more refined. In the summer, a CBA member survey revealed annual growth in bread sales had occurred for 31% of respondents. The research also showed a rise in popularity for speciality breads, with 71% of those polled stating they already offer varieties such as sourdough and a further 34% expressing plans to introduce them. So, for those looking to raise the stakes in the bread market, it makes good business sense to look for something that will help them rise above the rest.
"The use of a pre-dough as an ingredient adds a lot of value into both the product and the process by adding flavour, improving freshness and shelf life," says Chris Summers, sales director for equipment supplier Diosna. "It also has the benefit of saving cost to the manufacturers by enabling them to reuse non-saleable baked bread as well as the scrap dough."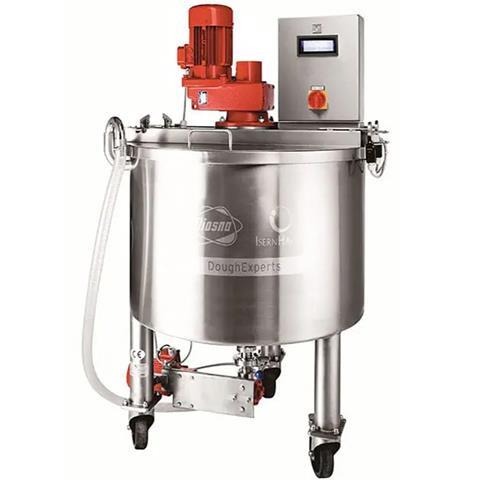 According to Summers, by making pre-dough with a fermenter, "excellent results can be replicated time after time". What's more, he says, this method can produce cleaner label products at a lower cost, as pre-doughs can often replace expensive preservatives and other baking ingredients. "With the current interest from consumers in clean label products and a willingness to purchase a higher quality sourdough bread, the range of available Diosna fermenters (pictured right) allows every size of bakery to offer their customers a premium product with higher margins," Summers adds.
With the seemingly unstoppable rise in popularity of sourdough and specialist loaves, micro bakeries with a burgeoning local reputation can find themselves faced with a growth in demand their small-scale production and limited capacity can't handle. With that in mind, Brook Food and Bakery Equipment recently launched the Nero 400 electric stone bread oven, designed to bridge the gap between a home setup and a commercial deck oven.
The Nero 400 provides a stone baking surface within a compact stainless steel machine, providing three baking levels and an approximate capacity of 12kg. "The oven has been designed with easy and low maintenance in mind so the baker can focus on the bakes," says Wells of Brook Food.
Equipment to help bakers ride the waves of demand
1

Currently reading

Equipment to help bakers ride the waves of demand

2