The individuals chosen as finalists in the Baker of the Year category for the Baking Industry Awards 2021 demonstrate passion, leadership, and technical prowess.
The award, sponsored by Brook Food, seeks to find the very best bakers in the UK.
Here are the three finalists for Baker of the Year 2021: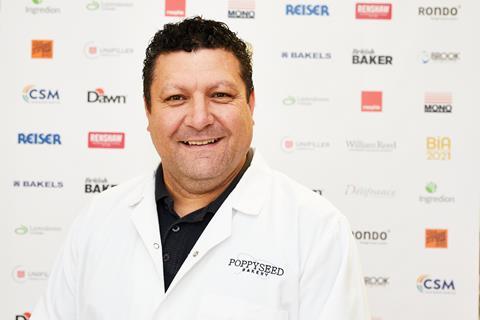 Lee Smith, Poppyseed Bakery
Lee operates Poppyseed Bakery on the coast of East Sussex. The judges admired his dedication and expertise, as well as the innovative creative product development they witnessed – and sampled – during their visit to his business. Lee is a multiple champion of British Baker's Britain's Best Loaf competition but never rests on his laurels and continually strives to improve his knowledge. He says: "When allowed, I travel to exhibitions and cities to keep an eye on new trends. We have shops in two towns and the customers are very different, so each shop has a varying product range." During the pandemic, the business rapidly geared up its on-line ordering which resulted in over 550 home deliveries being made each week.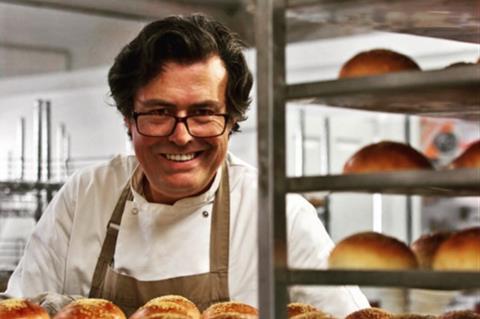 Mark Woodgate, Mark's Cotswold Bakery
The judges said what impressed them about Mark, who runs Mark's Cotswold Bakery, was his incredible technical knowledge and passion. The quality and consistency of his products really shone through, they said, and added: "We liked his approach to experimentation." Mark specialises in sourdough and his range includes fruit loaf sourdough as well as white and Cotswold crunch sourdough rolls. The bakery itself is based at a 1,200sq ft unit in Chipping Norton and has three other bakers working alongside Mark to keep up with the volume of wholesale orders.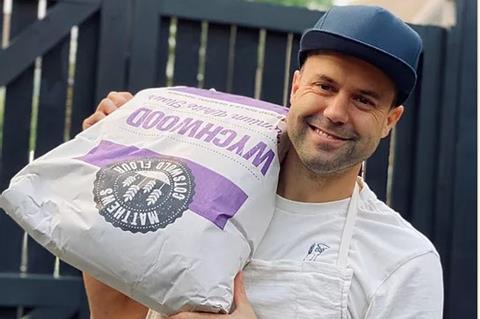 Tim Goodwin, The Street Bakeshop
"Not a day goes by when I don't have my hands in some dough," says Tim, who heads up a 22-strong team at The Street Bakeshop which he owns and operates in Old Basing, Hampshire. Tim is particularly proud of his croissants and danish pastries, having spent three months developing the doughs and the judges agreed. "There was quality across the board," they said. "Tim's understanding of the process, and commitment to product development, really shone through." The bakery's Old Basing Blaa, inspired the Waterford Blaa of Ireland, is one of the best sellers and contains a natural levain, an 18-hour sponge and a pre-cooked flour element. "The customers love it; it's perfect for a bacon buttie," says Tim.
Thanks to our category sponsor