These free-from products certainly aren't free of great taste, as the judges for the Baking Industry Awards 2021 found out.
Products entered in this category, sponsored by Ingredion, have all been developed to meet a specific dietary requirement, such as vegan or gluten-, sugar- or nut-free.
Here are the finalists in Free-From Bakery Product of the Year 2021: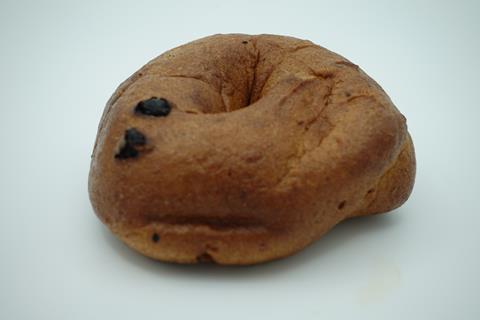 Cinnamon & Raisin Bagel, The Gluten Free Bakery
Produced by The Gluten Free Bakery, founded in 2012 by Rana Righton, the Cinnamon & Raisin Bagel is a gluten-free and vegan sourdough bagel that really delivered on taste, said the judges. "It had a great crumb structure and tasted great whether it was served warmed or at room temperature." They commended the business for creating such a great bagel from a gluten-free dough that has no elasticity, is extremely challenging to work, and so easily falls apart in the boiling process. The bagel is available nationwide as an online order as well as supplied into foodservice and independent retailers such as Whole Foods.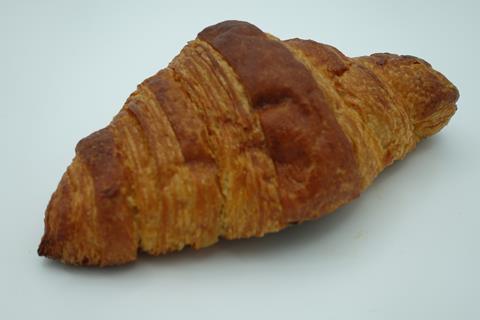 Seasons Croissant, Seasons Bakery
The Seasons Croissant is based on a traditional French recipe suggested by a friend of Seasons Bakery owner, Dan Nemeth. The croissants are dairy-free, palm oil and soya-free, and made from a vegan butter carefully sourced from a manufacturer in Holland who ships it over in bulk to the bakery at Ingleton in North Yorkshire. "It's exciting to have a vegan butter (not margarine) that will act and work as it should," says the bakery. Each batch is laminated by hand to create the multiple layers and crisp, light texture that the judges so admired.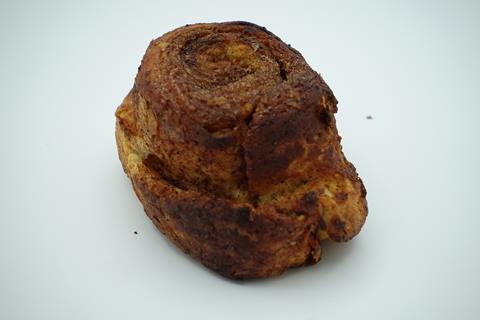 Vegan Cinnamon Bun, Beefcake Café
This bun went down well with the judges who said it was very nicely baked, had good weight and tasted wonderful. The bun is produced in Glasgow's West End by Beefcake Café where all the bakery's products are sold. "Glasgow has a very significant vegan following; we would be silly not to address it," the company says. "We worked hard to create the right lamination technique so that the bun could be produced consistently and as a result, the Vegan Cinnamon Bun has always been our most popular product."
Thanks to our category sponsor