Retro desserts, fruity cheesecakes and vibrant picnic bites are among the new products in Sainsbury's summer range.
Called Summer Editions, the seasonal offering comprises sweet and savoury treats suitable for all manner of occasions from picnics to barbecues, family gatherings and more.
"Over the past year we saw the nation longing for a taste of nostalgia, as our hearts turned back in time to retro childhood desserts, as well as a classic quintessential British afternoon tea," said Claire Hughes, director of product and innovation, Sainsbury's.
As a heatwave spreads across the UK, we look at what Sainsbury's will be serving up this summer: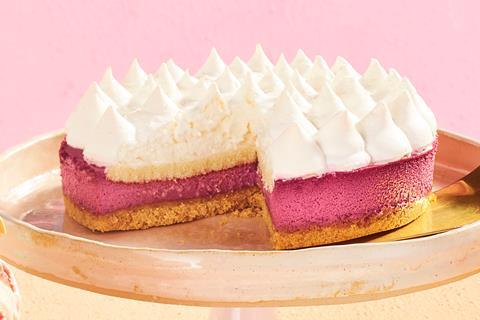 Summer Berry Layered Dessert
Sainsbury's has gone retro with this creation as it looked to encapsulate summer flavours in a single dessert. The Summer Berry Dessert, priced at £3.50, is inspired by Eton Mess and sees a biscuit base topped with a summer berry cheesecake and finished with a meringue top.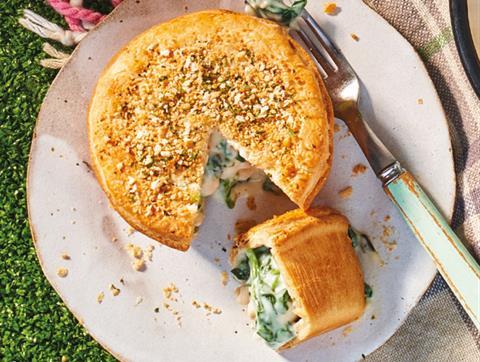 Sparkling Summer Chicken Pie
Sainsbury's is giving summer the 'ultimate sparkle' by swapping traditional white wine for prosecco in a seasonal twist on a creamy chicken pie. This iteration, which is part of the Taste the Difference portfolio and is priced at £3, also features parmesan cheese and green spinach in the filling and is topped with a butter-enriched puff pastry lid.
"We are excited to put a spin on our classic chicken pie and make this summer extra sparkling using prosecco in place of wine in our special Sparkling Summer Chicken Pie," said Sophie Ecclestone, product developer for picnic & pastry.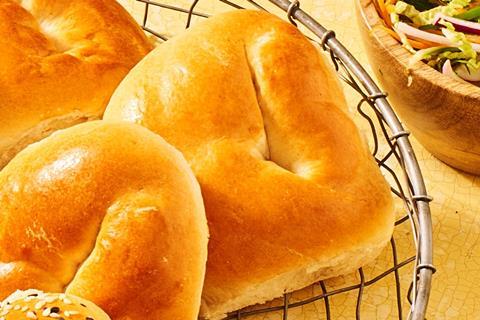 Barbecue rolls
Hoping to help consumers level up their barbecue staples, Sainsbury's is rolling out Brioche Hot Dog Rolls, Bagel Style Rolls and Sesame Topped Milk Burger Buns.
The Bagel Style Rolls are described as the 'ultimate BBQ/deli hybrid' with all the benefits of a soft bun with the added flavour and slight chew of bagels.
The Sesame Topped Milk Burger Buns, meanwhile, are inspired by Japanese milk bread. The soft white rolls are made with milk and butter for an 'exceptionally soft texture' with a sprinkling of black and white sesame seeds for added crunch and a nutty flavour.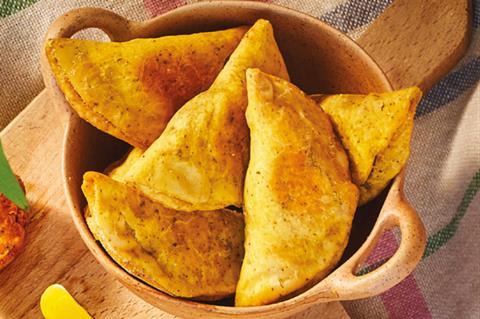 Minted Pea Parcels
Described as the perfect picnic snack, these mini pastries celebrate vibrant British flavours. They have a crumbly shell filled with a pea, mint, and soft cheese filling.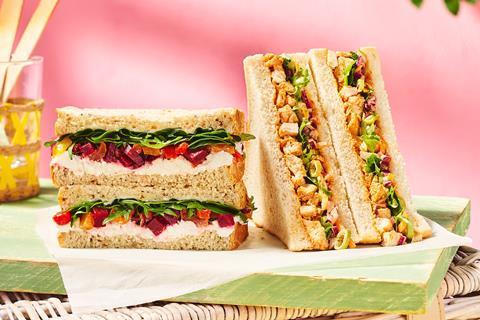 Summer sandwiches
'Fantastically savoury yet fresh', the Korean Style Chicken Sandwich (£2.50) features gochujang-marinated chicken with a spring and red onion salad.
"This latest addition to our on-the-go range is inspired by the Korean dish 'Buldak', or 'fire chicken'," said Shuwen Tan, product developer for On-the-Go. "The hot and spicy sensation is achieved using gochujang, a Korean fermented chilli paste, and we've recreated this in our own chicken sandwich for a fresh take on global fusion flavours."
Also joining the retailer's sandwich line-up is Beetroot & Whipped Feta on 8 Grain Bread (£3). The bread is filled with balsamic beetroot, sweet red onion, red and yellow peppers and salty whipped feta.
Jalapeño Cornbread Muffins
Sainsbury's is aiming to kick picnics up a notch with these spicy cornbread muffins. Part of the By Sainsbury's range, the muffins are packed with fresh sweetcorn, red pepper, Monterey Jack cheese, chipotle and jalapeño centre.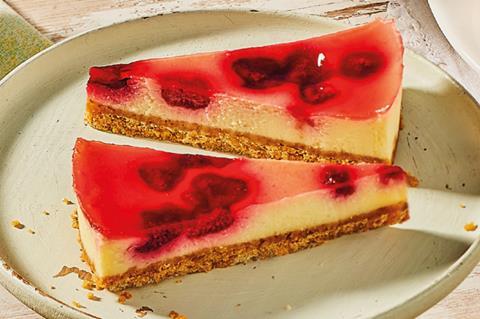 White Chocolate & Raspberry Cheesecake
Forty percent of Sainsbury's customers said they usually throw or attend an afternoon tea party in the summer months, noted Sainsbury's development chef Tassy Goodall.
"So, to meet the nation's growing demand, we've put forward our own innovative take on the classic British favourites, bringing you afternoon tea with a modern twist," Goodall added.
This includes the White Chocolate & Raspberry Cheesecake, which is topped with raspberries and finished with a raspberry & rose glaze. Part of the Taste the Difference range, it is priced at £2.80 and is described as the 'perfect summer treat'.
Sliced Focaccia
Sainsbury's is hoping to tempt consumers away from their usual sliced bread with its Sliced Focaccia. The pre-sliced fluffy sandwich carriers are made with olive oil. It can also be grilled or toasted, with serving suggestions including layering with pesto for the 'ultimate Italian bite'.
New bakery products revealed for summer 2021
1

2

3

4

5

6

Currently reading

Sainsbury's embraces British flavours in summer bakery range

7