Asda has turned up the heat on its latest summer menu with a selection of eye-popping bakery creations.
Strawberry scones, naan wraps, and brightly coloured celebration cakes are among the new bakery products to make an appearance for 2021.
"This year is all about having fun where possible – and food and drink is a great place to start," Linsey Taylor, said Asda's senior director, new product development. "We've remained committed to developing exciting products that play into the novelty trend that our customers love."
Here, we take a glance at what Asda has to offer: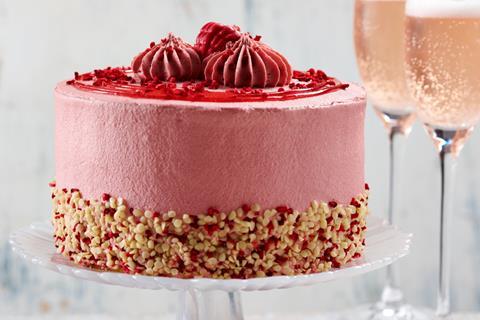 Ruby Chocolate & Raspberry Cake
Raspberries, along with strawberries, are one of the hallmarks of a British summer. This Raspberry & Ruby Chocolate Cake features a madeira sponge filled with raspberry jam. Its pink ruby chocolate frosting is finished with a drizzle of raspberry jam and freeze-dried raspberry pieces and white chocolate micro dots adorn the base of the cake.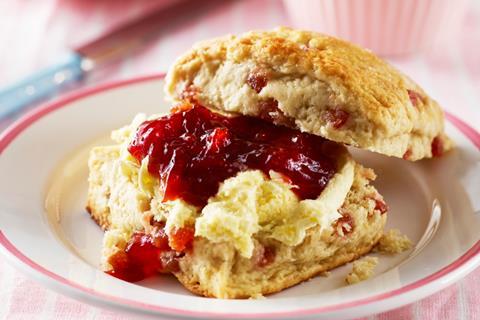 Strawberry & Cream Scones
Is an afternoon tea ever complete without a scone? These Extra Special Clotted Cream and Strawberry Scones have made an outing for the summer. The all-butter pastry is enriched with clotted cream and studded with strawberry pieces.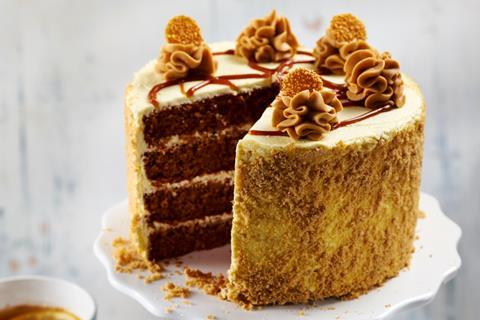 Caramelised Biscuit Cake
This cake features a rich sponge soaked in a speculoos and caramel flavouring and is topped with vanilla frosting, caramel frosting rosettes and caramel sauce, all finished with a coating of speculoos crumb for the 'ultimate biscuit treat'.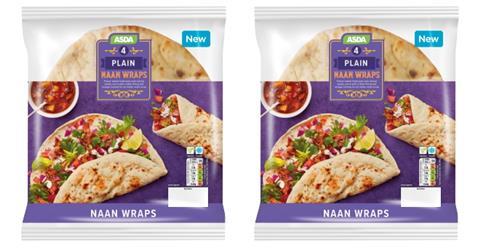 Naan Wraps
One bakery hybrid to hit the menu are these flame-baked kalonji-seeded Naan Wraps. Designed to accompany summer suppers, the savoury item is said to combine the flexibility of tortilla wraps with the flavour, texture and familiar appearance of a naan bread. It is produced in a clay-lined oven to ensure 'authentic flavour and blistered appearance'.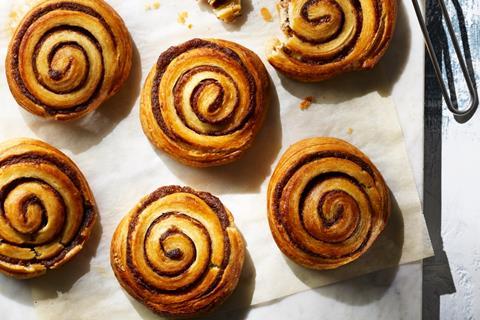 Frozen Bake at Home Cinnamon Swirls
Asda has a solution for those who love cinnamon swirls but can't get to grips with the flaky pastry - a frozen bake at home option. The ready-to-bake Danish pastry is swirled with a sweet cinnamon filling.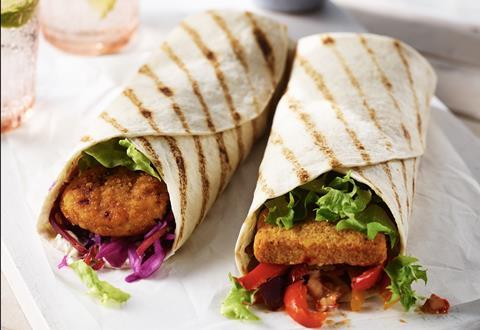 Spicy Wraps
These open wraps are aimed at picnic-lovers and lunch-on-the-go customers. They are available in two flavours: Hot & Spicy Chicken, accompanied with pickled slaw, lettuce and a seasoned mayonnaise; and a Spicy Veggie Wrap complete with chickpea and sweet potato fritters, chargrilled peppers and onions, lettuce, salsa and a spicy mayonnaise.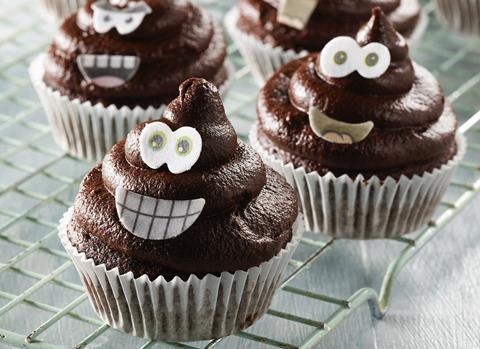 Poop Fairy Cake Kit
Those with a weak disposition may wish to turn the other cheek… poop-themed cupcakes are now a thing. This kit contains all the ingredients needed to make individual chocolate sponges, topped with chocolate icing and decorated with edible faces. We're sure practical jokers and little ones will remain unflushed at the thought of whipping up their own dung-themed cakes.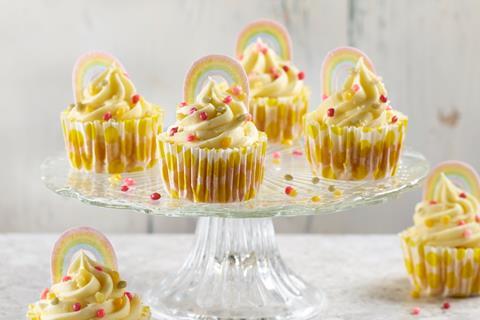 Rainbow Cupcakes Kits
Joining the cupcake kit line-up are these, arguably, more aesthetically pleasing sweet treats. The Rainbow Cupcake Kit features vanilla flavour sponge mix, topped with swirled vanilla icing mix, nostalgic Tutti Frutti flavour sprinkles and fun, edible waferettes.
New bakery products revealed for summer 2021
1

2

3

4

5

Currently reading

Summer 2021: Asda injects fun into new bakery lines

6

7