Asda is looking to put its own twist on Christmas by embracing nostalgia, on-trend flavours, and supersizing festive favourites for its 2022 range.
Giant mince pies, tomahawk wellingtons and cocktail-inspired desserts are among the products that will be on offer at the retailer this winter.
"From new takes on Christmas classics, to trend-led dishes inspired by our three core flavour profiles of the season; citrus, truffle and char, this year's Christmas range delivers something to wow every guest at your dinner table, Christmas party or family night in," said Jonathan Moore, senior director of food innovation and trends at Asda.
"A trend that's going nowhere when it comes to food and flavours is nostalgia, and the Extra Special Star Vol Ay Vents epitomise this for me."
Here's what the retailer has in store this Christmas: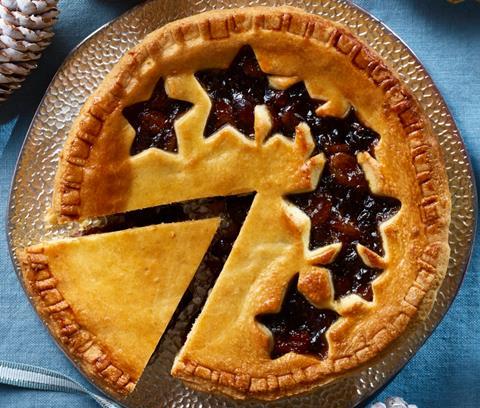 Giant Indulgent Mince Pie
Mince pies just got bigger as Asda unveils a sharing version of the classic for its Extra Special line up. The mincemeat has been matured for three months, infused with brandy, port and warming spices encased in an all-butter shortcrust pastry. It's baked with a sprinkle of orange zest for a fruity finish.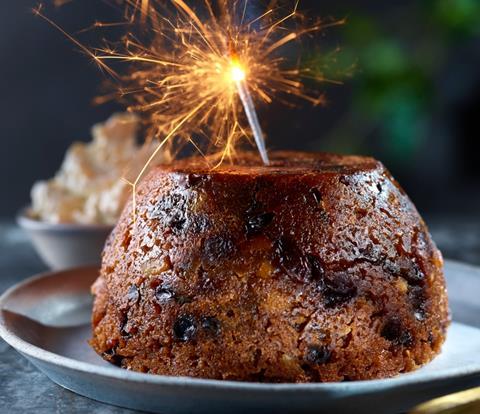 Clootie Pudding
This traditional steamed Scottish pudding is made with vine fruits, candied peel, warming spices and a generous glug of Scotch Whisky. Sealed for freshness, it's wrapped in a traditional cloth and finished with ribbon.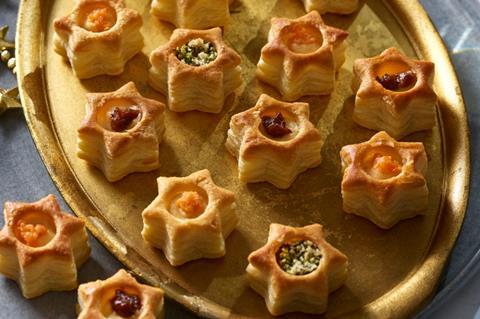 Star Shaped Vol Au Vents
Is there any party food more nostalgia-inducing than a vol au vent? Asda is bringing the classic up to date by making the puff pastry cases star shaped and filling them with Scottish smoked salmon & cream cheese, creamy portobello & porcini mushroom, and goats' cheese & caramelised onion.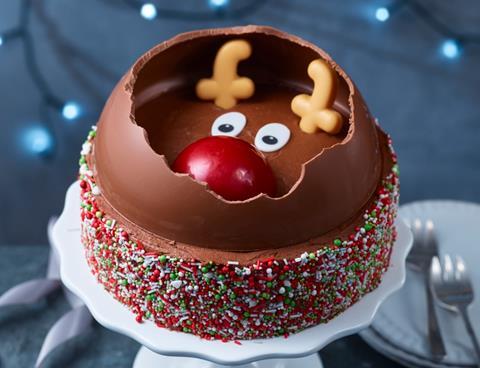 Double Smash Jingle Reindeer Cake
Get two smashes in one with Asda's Jingle Reindeer Cake. Smash through the milk chocolate dome to reveal Jingle the Reindeer's face then smash his red nose to reveal a secret stash of reindeer treats. All this is nestled on top of a chocolate sponge, smothered in chocolate frosting and festive red, white, and green sprinkles.
Mini Coquilles St Jacques in Edible Pastry Shells
Asda's new twist on classic sees scallop shells replaced with an edible pastry version. Each pastry shell is filled with Patagonian scallops in a creamy white wine sauce, topped with a panko and parsley breadcrumb.
Cocktail desserts
Tapping into demand for cocktail-inspired desserts, Asda has unveiled espresso martini and passionfruit martini puddings which are served in glasses to maximise the cocktail experience. The espresso martini variant sees a boudoir sponge soaked with coffee and amaretto liqueur, layered with almond cream and coffee flavoured cheesecake before being dusted with cocoa and hand finished with a chocolate coffee bean. The passionfruit version, meanwhile, is filled with passionfruit compote infused with vanilla flavoured vodka, topped with lemon curd and Chantilly cream.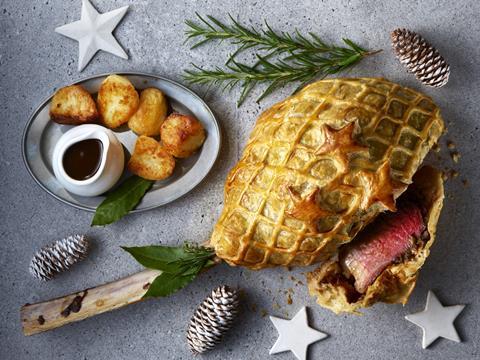 Tomahawk Wellington
Described as a 'truly indulgent, handcrafted Christmas centrepiece, this Tomahawk Wellington has been developed by master butchers. The steak has been French trimmed and matured for 21 days and comes with a rich beef stock gel, mushroom duxelle made using shiitake mushrooms and Madeira wine, and an on-trend three cheese & truffle melt. The whole thing is finished with an all-butter puff pastry with lattice design.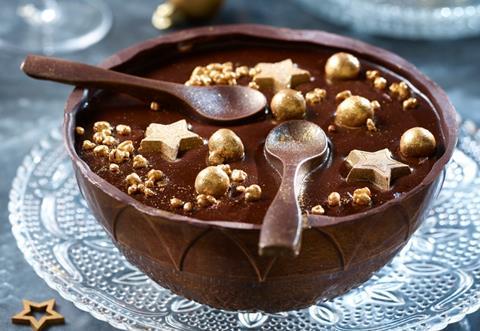 Millionaire's Edible Chocolate Bowl
Forget licking the bowl, now you can eat the bowl (and spoons as well!) This hand-moulded bowl is made from Belgian chocolate and filled with crunchy digestive biscuit, toffee flavour mousse, sticky toffee sauce and a chocolate ganache.
Christmas bakery ranges 2022
1

2

3

4

Currently reading

Asda unveils dessert and party food for Christmas 2022