Black Forest flavours, hybrid desserts and twists on festive favourites are among the trends Kirsty Preston, product development manager for chilled desserts at Tesco, tapped into when developing the retailer's range for Christmas 2021.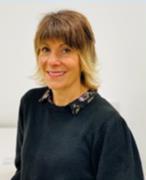 Here, British Baker finds out where the inspiration for these themes and flavours came from and how they were translated into new products for Tesco's Christmas line-up.
What does your role involve?
I'm the product development manager for chilled desserts. Essentially, I am a project manager that facilitates the process of getting an idea, which is driven by a customer-led insight, getting it off the paper with the help of others and turning into a product on the shelves at Tesco. I love my job – it's a creative role that allows me to use my organisational skills.
What food or flavour trends have inspired this year's range?
Over the past year we've seen a rise in popularity of hybrid desserts. We have taken inspiration from this trend and have created some really great products for Christmas.
Black Forest was a firm favourite flavour profile for our customers in the development stages. Its classic retro flavour, coupled with a customer desire to serve up something visually impressive, led us to create our Tesco Finest Woodland Black Forest Cake – a show-stopping luxury centrepiece, made up with a Belgian chocolate sponge layer and two butter enriched sour cherry and Madagascan vanilla sponge layers, morello cherry jam and chocolate buttercream. Adorned with chocolate holly leaves, sweetmelt toadstool, a milk chocolate pinecone, and a half chocolate sphere, it's a visually exciting, sweet centrepiece which will taste amazing and impress guests.
The popular Black Forest flavour trend is carried through the range, including our new twist on a classic – the Tesco Finest Black Forest Christmas Pudding (pictured above) – as well as our returning Tesco Finest Black Forest Gateaux Shortbreads.
In addition to Black Forest, our signature flavour from last year is back. In 2021, orange and maple features in a number of exciting new products, including the Tesco Finest Orange & Maple Stollen Wreath and Tesco Finest Florentine Sponge Pudding.
Mince pies are a go-to Christmas treat. Tell us about the new variations this Christmas.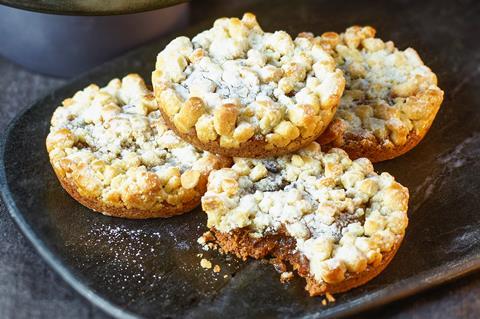 New for 2021 are the Finest All-Butter Pastry Speculoos Tarts and Finest Crumble Topped Mince Pies with Salted Caramel & Festive Spice. These have a delicious double layer – salted caramel then mincemeat with spiced pastry and crumble on top.
We also have the Wicked Kitchen Awesome Apple & Salted Caramel Pies which are made with a vegan salted caramel sauce and plant-based pastry. These are fruited rather than containing mincemeat as we know that some shoppers would prefer this.
What do you like about the range as a whole?
What I like the most is how easy all the products in the range make entertaining. Many of the products simply need removing from the box and serving. Plus, there is so much choice, meaning there's a different dessert for every occasion.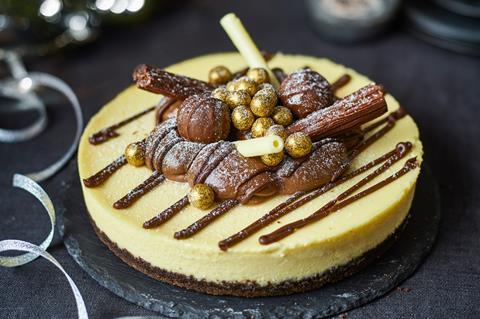 I also love our bite-sized desserts, perfect for parties or buffet-style spreads. New this year we have the Finest Salted Caramel Mini Puddings – soft sponge filled with an indulgent caramel sauce. We worked very hard to make sure the ooze of the sauce was just right. We're also bringing back our Finest Passionfruit Bites and the Tesco Finest Salted Caramel & Chocolate Mini Tarts as they proved so popular with customers last year.
What do shoppers look for when picking a dessert to serve at Christmas?
Many shoppers want a crowd pleaser – the wow factor, but nothing too risky. Often, they are looking for something they know everyone will be familiar with but with a modern twist. For example, the Tesco Christmas Chocolate Bombe has a traditional Christmas pudding design but is actually a chocolate sponge pudding filled with a melting chocolate sauce centre – something that's always a top choice for chocolate-lovers.