Aldi has pushed the boat out with its 2021 Christmas selection, unveiling a host of indulgent products in both sweet and savoury formats.
From garlic doughball trees and partridge in a pear tree wellingtons to after dinner mint sponges and glitzy choux rings, there's an array of products for consumers to choose from.
We round up some of the festive creations below.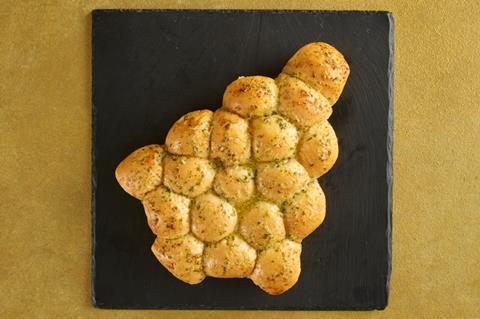 Let's Party Tear & Share Garlic Doughball Tree
It seems there are Christmas trees to suit every occasion and now Italian food lovers can celebrate the special day with this garlic-flavoured dough ball-inspired tree. Aldi claims the product is made to a traditional recipe which is assembled, topped and finished by hand.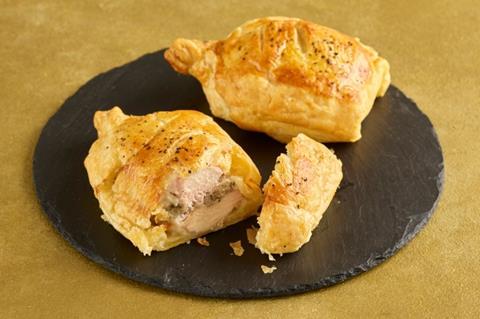 Specially Selected Partridge in a Pear Tree Wellingtons
The savoury festive tree theme doesn't end there though. These fancy wellingtons are said to be made from the finest shortcrust pastry. The partridge is sourced from British estates, and pork and pear stuffing completes the dish.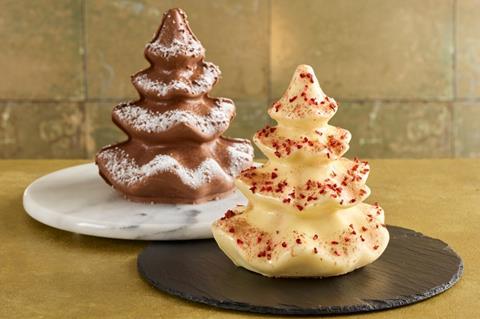 Raspberry & White Chocolate Christmas Tree/Black Forest Christmas Tree cake
Fed up with fancy candles and tinsel for a Christmassy table centrepiece? Look no further than these eye-popping tree-shaped cakes. Raspberry & White Chocolate is filled with vanilla mousse and praline feuilletine topped with raspberries, while Black Forest comprises a milk chocolate tree filled with cherry mousse and chocolate feuillantine.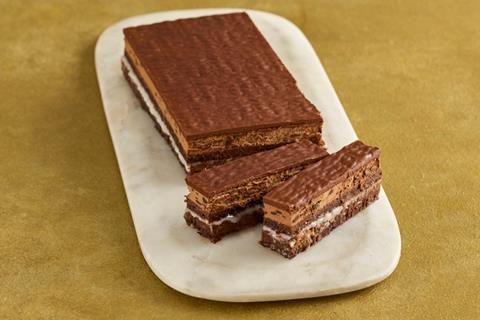 Before Nine Mint Bar
No, this is not a fig-mint of your imagination. The humble after dinner mint has been upgraded to the world of desserts thanks to this chocolate sponge. Featuring layers of dark chocolate mousse, a crunchy mint chocolate feuilletine with meringue pieces and a creamy textured mint fondant, it is finished with rippled dark mint chocolate.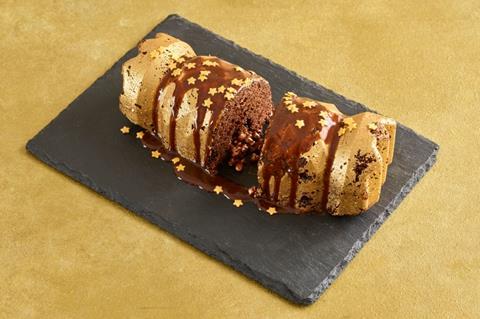 Specially Selected Honeycomb Chocolate Cracker Cake
Described by Aldi as 'luxurious, moist & golden', this Belgian chocolate sponge is shaped like a cracker and has a hidden golden honeycomb centre. It's also coated with a sticky Belgian chocolate sauce and edible gold stars.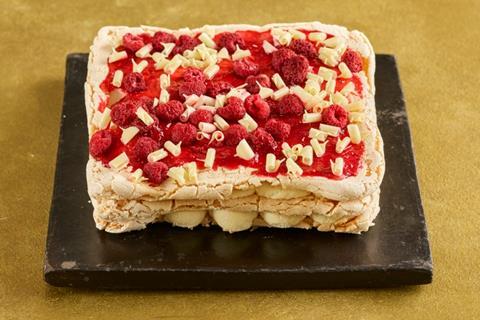 Pavlova Stacks
Prefer a lighter dessert? Aldi's toffee meringue is an alternative take on the traditional millionaire's shortbread recipe. It boasts a salted caramel sauce and is topped with a biscuit crumb, drizzled in milk chocolate. Alternatively, the raspberry and white chocolate pavlova stack has layers of chewy meringue with white chocolate flavour cream and raspberry sauce, hand finished with heritage raspberries and white chocolate mini curls.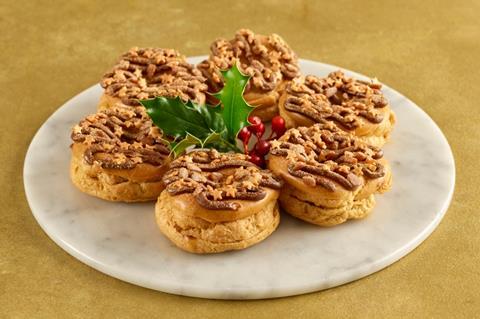 Specially Selected Choux Rings
If glitzy choux rings are on your Christmas list, these rise to the occasion. Chocolate mousse? Tick. Rich toffee sauce? Tick. Belgian chocolate ganache? Tick. Gold stars and glitter? Double tick. The rings are sold in packs of five.