Booths is keeping things classic this Christmas with a host of traditional sweet and savoury bakery NPD but with a modern twist.
The retailer, with stores predominantly in Lancashire and northern England, has sought to champion local bakers, including Studio Bakery and Lathams of Broughton, as part of this.
Here's what Booths has in-store this Christmas: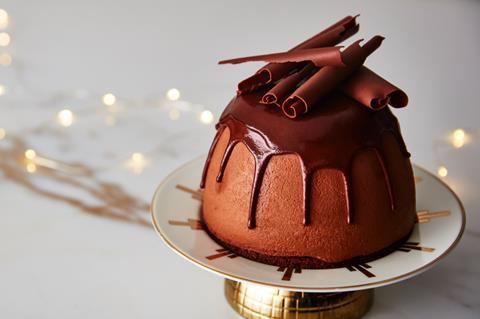 Charlotte's Chocolate & Raspberry Bombe
Featuring the on-trend drip as decoration, this bombe consists of a Belgian chocolate mousse with a hidden centre of raspberry compote all nestled on a chewy chocolate brownie and hand decorated with chocolate ganache and chocolate shards.
Rsp: £10. Serves eight people.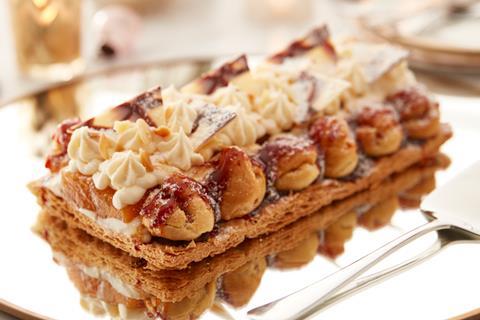 Lathams Gâteau St Honoré
Another piece of NPD from Lathams consists of crisp caramelised puff pastry topped with apricot jelly, vanilla cream, caramel topped choux buns and Champagne poached apricots.
Rsp: £15. Serves six people.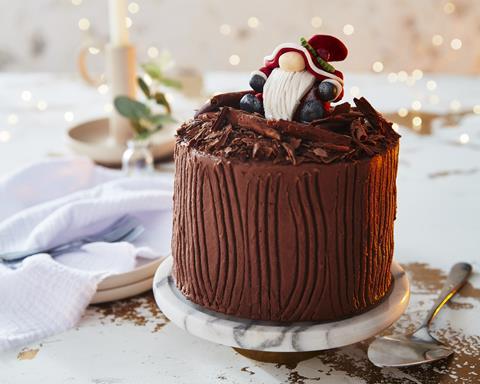 Festive Yule Cake
Studio Bakery is looking to make the yule log bigger and better for Christmas 2021. This handmade triple layered all butter chocolate sponge has a Belgian chocolate ganache filling. The whole cake is covered in textured chocolate buttercream and finished with milk and dark chocolate and a fondant Santa gonk.
Rsp: £20. Serves 10 people.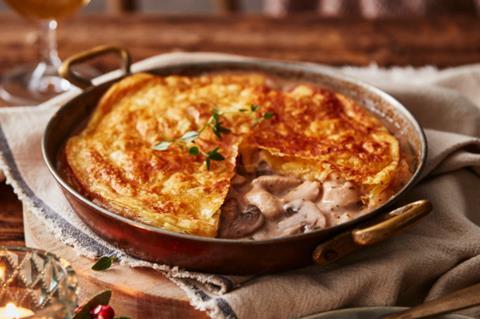 Chicken, Red Onion and Truffle Pie
British chicken breast is served up with roasted red onions in a creamy Marsala wine & truffle sauce, topped with a puff pastry lid.
Rsp: £10. Serves four people.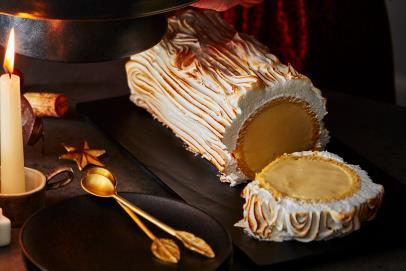 Lathams Baked Alaska
Keeping it retro is the baked Alaska from Lathams of Broughton. A golden syrup ice cream is wrapped in an almond sponge and a layer of Swiss meringue – ready to be popped in the oven.
Rsp: £13. Serves eight people.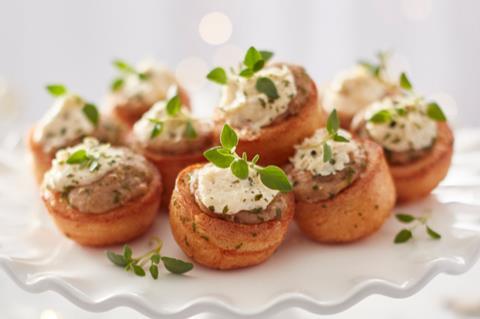 Beef & Horseradish Yorkshire Puddings
This classic Sunday roast is hitting the party table in a bitesize format. 'Crisp and golden' miniature Yorkshire puddings are filled with a horseradish and crème fraiche sauce, topped with minced British beef and onion with a sprinkle of fresh parsley.
Rsp: £7.50 for a pack of 10.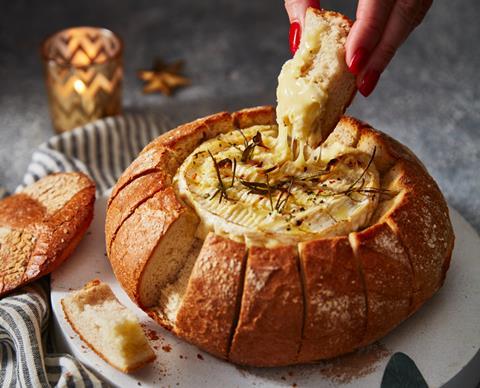 Lathams Sourdough Camembert Boule
Booths has partnered with Lancashire-based Lathams of Broughton for this addition to its range of festive starters. It features a light rye sourdough loaf filled with a whole Camembert ready to bake.
Rsp: £5.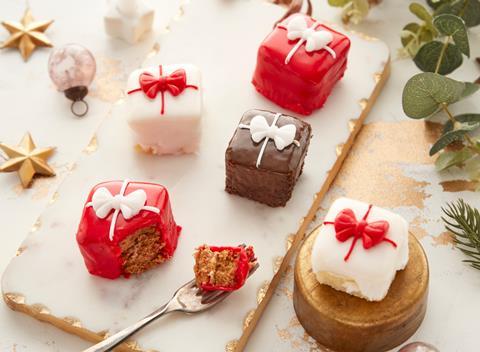 Brysons Festive Fondants
These festive fondants come in three flavours – toffee cakes with a toffee sauce filling, chocolate cakes with a chocolate sauce filling and vanilla cakes with a jammy filling. All are hand finished in fondant icing and topped with a Christmas bow.
Rsp: £4 for a pack for six.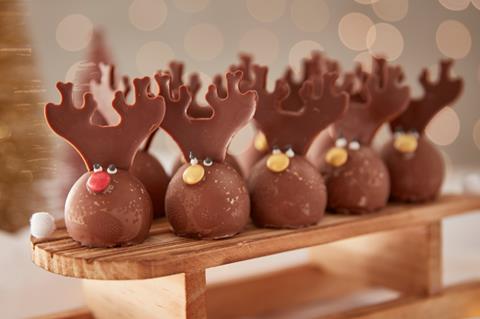 The Sleigh Team
The most famous reindeer of all now comes in a bitesize format complete with his friends. Made by Studio Bakery, the treats see Belgian chocolate mixed with biscuit, coated in more chocolate and then hand finished with chocolate antlers and edible noses.
Rsp: £2.85 for a pack of nine.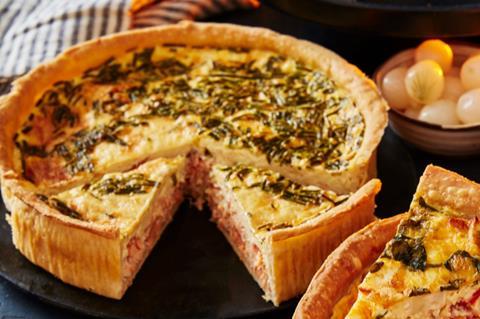 Lathams Glasson Dock Smoked Salmon & Chive Quiche
Lathams embraces classic flavours in this sharing-sized quiche. A buttery pastry case is filled with flakes of Port of Lancaster hot smoked salmon and chives, all baked in a free-range egg and double cream custard.
Rsp: £12.50. Serves eight people.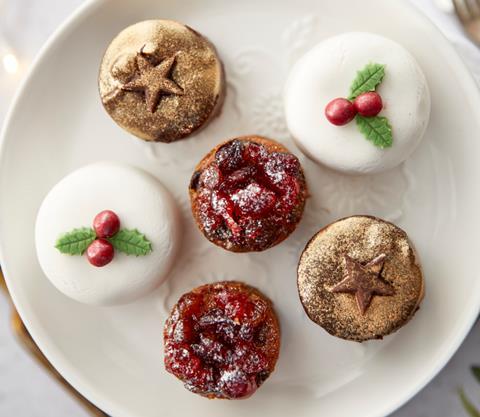 Mini Christmas Cake Selection
These vegan-friendly treats are handmade by Lancashire's Studio Bakery. The pack contains three variants – icing and marzipan, Belgian dark chocolate, and jewelled fruits – all of which contain mixed spice sponge cake packed with vine fruits and mixed peel with a drizzle of sherry and rum.
Rsp: £5 for a pack of six.