Waitrose has gone all in on indulgence when it comes to its Christmas range with lashings of chocolate, cheese, and booze.
There's a host of new sweet and savoury bakery lines from festive sandwiches to party food as well as sweet treats and desserts for the lead up to and on the big day.
Here's our pick of the retailer's festive Christmas bakery range: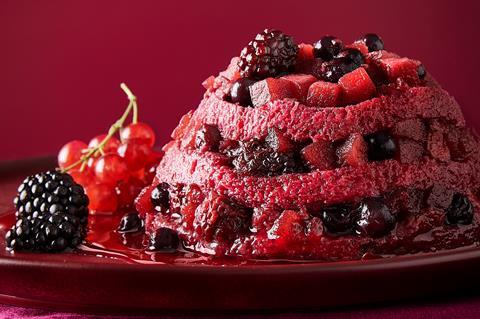 Winter Pudding
This vegan-friendly dessert represents a twist on summer pudding but with seasonal ingredients. Apples, blackberries, raspberries and blackcurrants bring vibrant colours to the pudding which also features bread soaked in a lightly spiced fruit sauce. Rsp: £5, serves four people.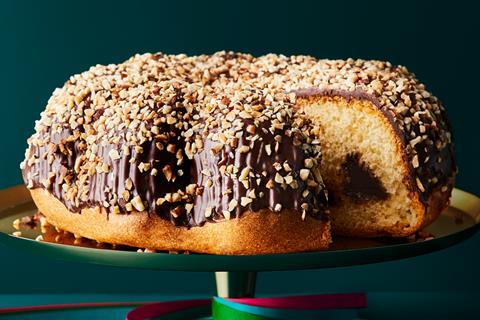 Gianduia Torta Da Festa
Torta da festa simply means 'party cake' in Italian. Popular in the Piedmont region in the lead up to Christmas, the cake is a cross between a panettone and a pandoro. It's baked in a low mould and has a hazelnut and chocolate filling and is topped with bittersweet dark chocolate and sprinkled with nibbed hazelnuts. Rsp: £8.50, serves six people.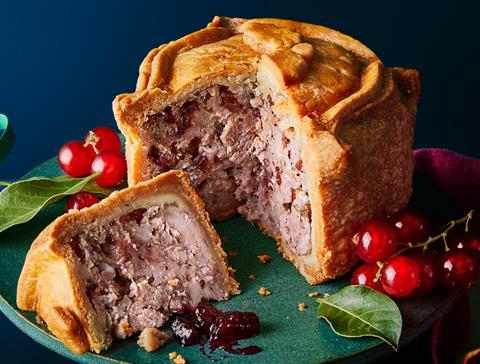 Pork & Game Pie
Waitrose is taking the humble pork pie to the next level this Christmas by adding a venison and pheasant to the outdoor-bred pork filling. The sharing-sized pie features the traditional hot water crust pastry is finished with a savoury bone stock jelly. Rsp: £7.50, 440g.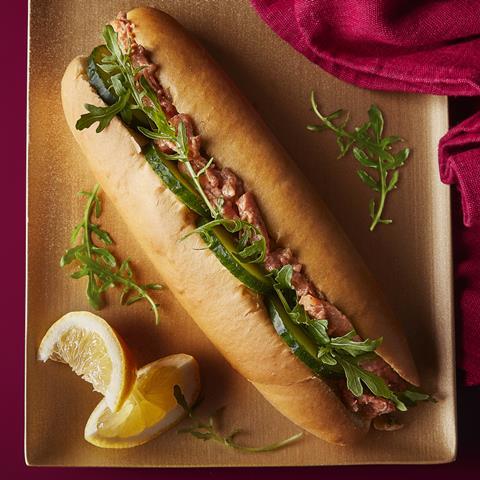 Vegan No Lobster Marie Rose Roll
Decadence in vegan form is what this sandwich brings to the table. The base is a vegan brioche-style roll filled with roasted king oyster mushrooms, vegan Marie Rose sauce, semi-dried tomato and lovage. Rsp: £3.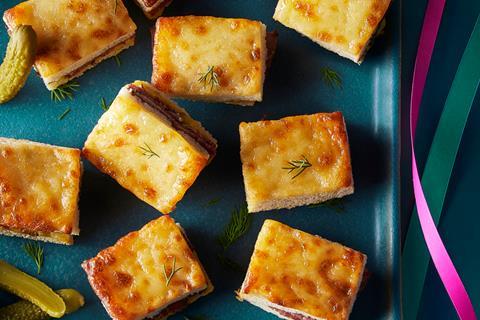 Mini New Yorker Style Pastrami Toasties
These canapes offer a spin on the classic New York sandwich and are filled with Cheddar and Emmental cheese, pastrami, mustard, and gherkins. Rsp: £5.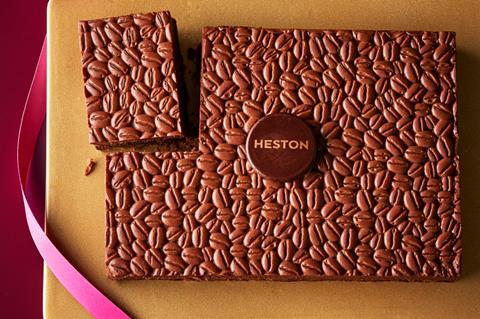 Espresso Martini Chocolate Torte
Part of the Heston from Waitrose range, this dessert sees a rich and indulgent chocolate mousse layered with salted caramel chocolate ganache and espresso martini-soaked chocolate sponge. All of this sits on a crisp wafer biscuit base. Rsp: £12, serves 10 people.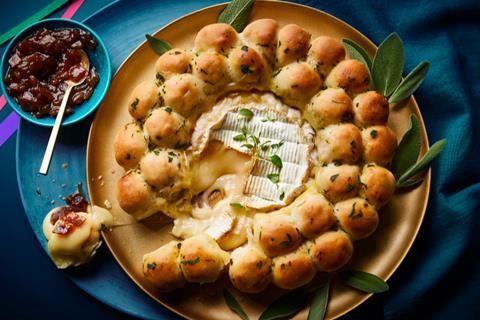 Baking Camembert with Garlic Doughball Wreath
A whole Camembert is nestled in the middle of this tear and share doughball wreath, which is glazed with olive oil, parsley, and garlic. It needs to be baked at home for an oozy centre and is served with a caramelised red onion and sherry vinegar chutney. Rsp: £6.50.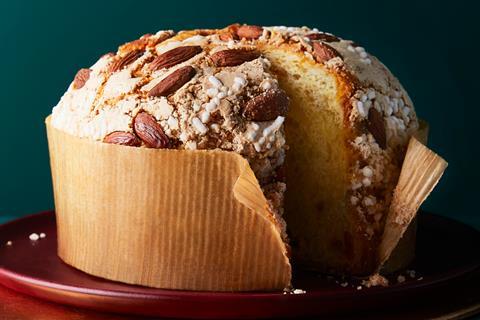 Sicilian Orange Nocciolato Panettone
There are two new additions to Waitrose's panettone line-up this year, including the No.1 Sicilian Orange Nocciolato Panettone. Made in Italy, the panettone has candied orange peel and Arancia Rossa di Sicilia IGP Sicilian blood orange paste. It's finished with a crackled hazelnut frosting, almonds, and sugar strands. The other panettone headed for Waitrose shelves is a tiramisu one (rsp £10) which is made with coffee syrup and a sweet mascarpone filling. Rsp: £14, serves eight people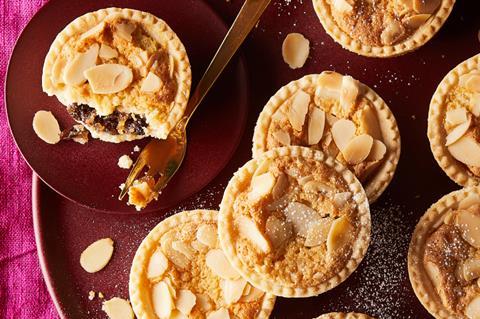 Cherry & Almond Frangipane Topped Mince Pies
Cherry bakewell meets mince pies in this latest twist on the festive favourite. The pies are filled with cherry and amaretto mincemeat and topped with frangipane and flaked almonds. Rsp: £2 for four.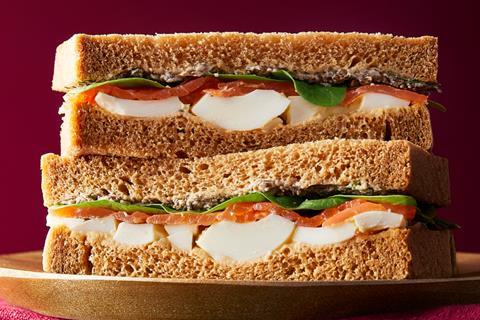 Smoked Salmon, Egg & Truffle Sandwich
This sandwich combines Scottish smoked salmon, free range egg mayo and mushroom & truffle sauce with spinach in light rye bread. Rsp: £3.80.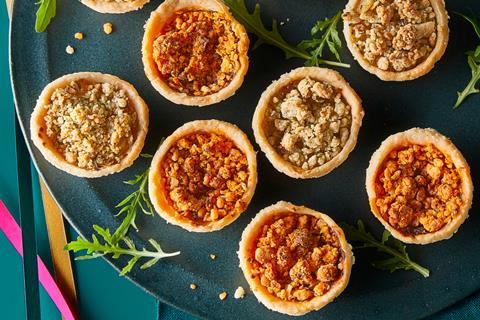 Savoury Vegetable Pies
To help make party food more inclusive for those on a vegan diet Waitrose has unveiled a dozen of mini savoury pies. There's a mix of mushroom pies as well as creamy leek & vegetable ones, all made with a light vegan puff pastry. Rsp: £5.