Costa, Starbucks and Caffè Nero have unveiled their festive sweet treats.
The line-up includes indulgent gold-dusted layer cakes, vegan mince pies and linzer cookies designed to be enjoyed alongside a hot drink.
Alongside some of the nation's biggest food & drink retailers, they've already revealed their Christmas sandwiches, with pigs in blanket toasties, a German-inspired currywurst baguette and turkey sandwiches galore available for the run up to 25 December.
Here's what's in-store on the sweet side: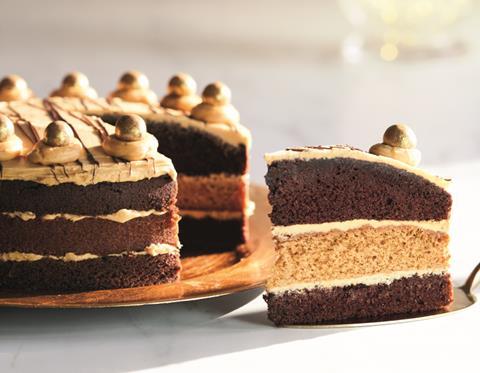 Caffè Nero
Caffè Nero is embracing classic yet indulgent flavours for its winter menu.
Kicking things off is the Salted Caramel Billionaires Cake. Priced at £3.20 a slice, the triple layered cake features two chocolate sponges and a toffee sponge sandwiched together with salted caramel icing. There's even more salted caramel icing on top with a drizzle of dark chocolate and golden chocolate malted balls.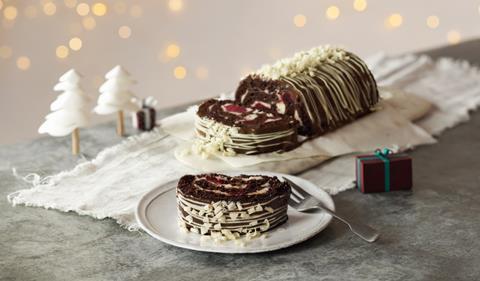 Keeping it retro is the Luxury Black Forest Roulade, which has a chocolate buttermilk sponge layered with white chocolate frosting, black cherry jam and morello cherries. It's decorated with a thick layer of chocolate frosting and white chocolate shavings.
Another highlight includes a Vegan Mince Pie. Priced at £2 a pie, the sweet pastry is filled with mincemeat and decorated with a pastry star and dusting of icing sugar.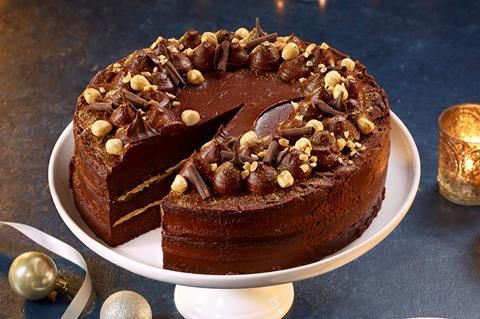 Costa
Costa ramped up the indulgence for its Christmas sandwich menu – which features a lobster toastie – and its seasonal sweet treats are no different.
Described by Costa as 'the showstopper of all cakes', there's the Rich Chocolate & Hazelnut Shimmer Cake made with three layers of dark chocolate sponge and a hazelnut & chocolate frosting. Each slice is topped with hazelnuts, dark chocolate curls and gold dusting.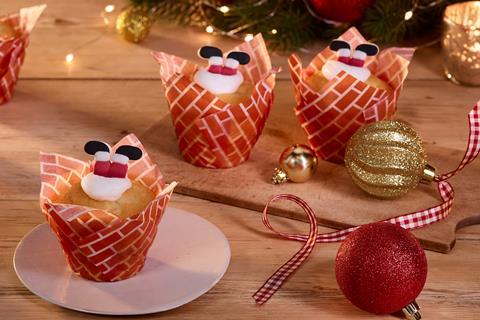 Also joining the menu is the Jammin' in the Chimney Cake – a light vanilla sponge injected with raspberry sauce, topped with white icing and a piped sugar decoration of Santa's legs going down the chimney.
Teaming up with renowned brands also plays a part in Costa's Christmas menu. The vegan Lotus Biscoff Cheezecake, for example, features a Lotus Biscoff biscuit base, smooth vegan cheese and Lotus Biscoff spread. There's also an After Eight Muffin debuting on the limited-edition menu. The chocolate muffin is filled with a peppermint flavoured sauce, topped with white icing and finished with the iconic chocolate mint.
Its gluten-free Vegan Mince Tart and Mince Pie have returned, along with the Terry's Chocolate Orange Muffin.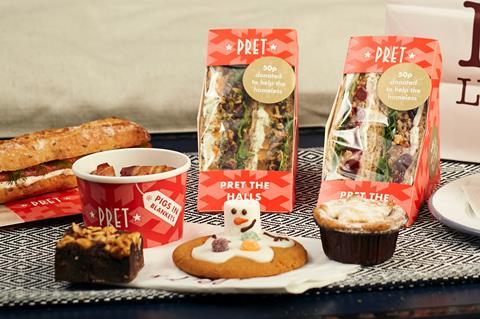 Pret
Melvin is back for Christmas 2020 at Pret. The Melting Gingerbread Snowman features a gingerbread biscuit with icing and marshamallow-headed Melvin on top.
Also on the menu this year is Christmas Tiffin. Offering a festive twist on the classic treat, it comprises a gingerbread biscuit with cranberries, chocolate and chopped piastchios mixed in.
There's also something for consumers seeking vegan-friendly treats. Pret's Mince Pie is one example. The Vegan Hazelnut & Caramel Brownie, which sees a chocolate brownie topped with hazelnuts and vegan caramel, is another.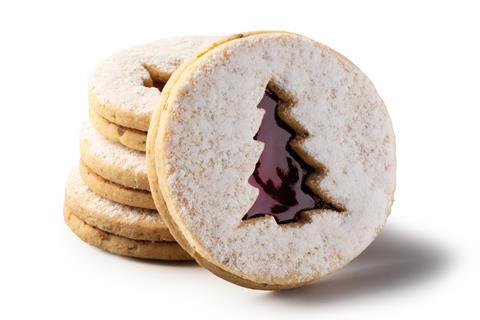 Starbucks
Starbucks is keeping things traditional when it comes to its festive bakery items, which can be paired with its over the top hot drinks, including an Eggnog Latte and Truffle Deluxe Hot Chocolate.
Its new Raspberry & Pistachio Linzer Cookie, which features a Christmas tree cut out, is made with ground pistachios and sandwiches with a sharp raspberry jam.
Also new for 2020 is the Sea Salted Caramel & Pecan Swirl. The swirl comprises a soft dough with a caramel filling, topped with sea salted caramel and chopped pecans.
Returning to its menu is the Christmas Tree Brownie. The triangular treat is finished with chocolate buttercream and a sprinkling of gold dust for a touch of festive flair.
To see what the UK's biggest retailers and brands have planned for their wider Christmas ranges, click the links below: